How Vajpayee fared in his Lok Sabha journey
Updated on Aug 18, 2018 03:21 AM IST
In five Lok Sabha elections -- 1991, 1996, 1998, 1999 and 2004 -- former prime minister Atal Bihari Vajpayee won from Lucknow.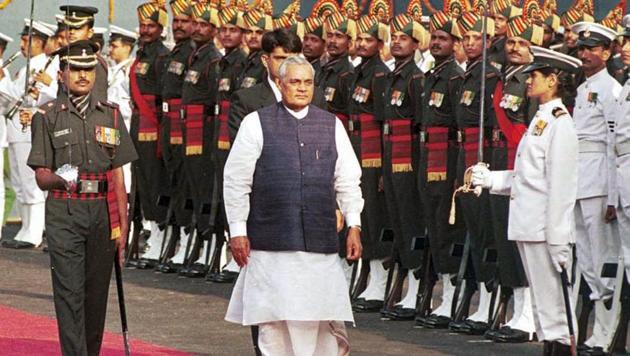 In his over half-century Lok Sabha career between 1957 and 2009, Atal Bihari Vajpayee lost two elections but found his bastion only midway through his journey.
The former prime minister, who passed away on Thursday, made his electoral debut in India's second general elections in 1957, contesting on a Bharatiya Jana Sangh (BJS) ticket from Uttar Pradesh's Mathura and Balrampur constituencies.
While he secured just 10% of the popular vote in Mathura, he won Balrampur with 52% of the votes. However Vajapyee could not retain the seat in the 1962 elections, where he also finished second on Lucknow.
Vajpayee then went on to win the next four Lok Sabha elections but from different seats, and different parties. While he returned to the Lok Sabha in 1967 from Balrampur, he switched to Gwalior in the 1971 general elections and to New Delhi in the 1977 and 1980 elections. While he contested the first two as BJS nominee, he was the Janata Party candidate in the post-Emergency 1977 election and then of the newly-formed Bharatiya Janata Party in 1980.
However, he was defeated from Gwalior in the Congress landslide in the 1984 general elections, held in wake of the Indira Gandhi assassination, securing just 29% of the votes.
That was not only the last time he lost in a Lok Sabha election, but also the last time he changed a seat. In the next five elections (1991, 1996, 1998, 1999 and 2004), he stood and won from Lucknow.
Howindialives.com is a database and search engine for public data.
Personalise your news feed. Follow trending topics