India to be in talks with Taliban in Russia at 'non-official' level, meeting to be held today
Nov 09, 2018 12:38 PM IST
The Moscow-format meeting on Afghanistan will be held on November 9 and representatives of the Afghan Taliban radical movement will take part in it, the Russian Foreign Ministry had said last week.
Russia's attempts to position itself as a key player in Afghanistan have run into rough weather again with Afghanistan and India sending non-official delegations to a meeting in Moscow on Friday that will be attended by Taliban representatives.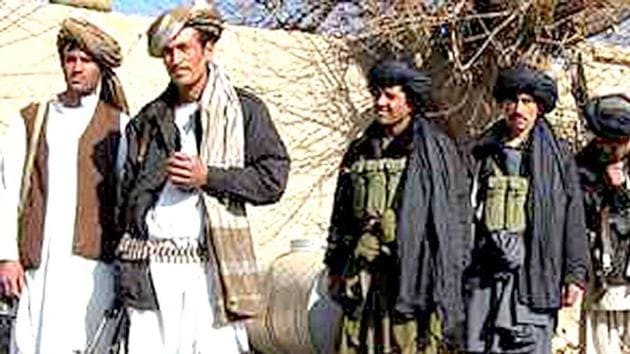 "Our participation at the meeting will be at the non-official level," external affairs ministry spokesperson Raveesh Kumar said on Thursday, without giving details.
Stay tuned with breaking news on HT Channel on Facebook.
Join Now
People familiar with planning for the meeting, being held under the "Moscow format" launched last year, said India's non-official delegation will comprise two retired diplomats – TCA Raghavan, a former envoy to Pakistan, and Amar Sinha, a former ambassador to Afghanistan.
Afghan President Ashraf Ghani earlier decided to send a non-official delegation from the High Peace Council, including its deputy heads Haji Deen Mohammad and Habiba Surabi.
The Taliban is sending a delegation from its political office in Qatar, reportedly led by Sher Abbas Stanekzai, and this is possibly the first time Taliban leaders and any Indian representatives, official or otherwise, will participate in such talks.
"India's participation was decided in close coordination with the Afghan side, and we ensured that they would be comfortable with the level of our participation," said one of the persons cited above.
US participation too will be low key, with the state department saying an official from the US embassy in Moscow will observe the discussions. Spokesman Robert Palladino said the US believes "no government, including Russia, can be a substitute for the Afghan government in direct negotiations with the Taliban".
The meeting was originally scheduled for September 4 but was postponed after the Afghan government pulled out, saying it wouldn't lead to direct negotiations with the Taliban. The US too declined to participate in Russia-led talks.
The external affairs ministry said on Thursday India supports all peace efforts in Afghanistan that "preserve unity and plurality", but such efforts should be "Afghan-led, Afghan-owned and Afghan-controlled and with participation of the government of Afghanistan".
India has so far not taken a public stand on negotiations with the Taliban, whose leadership is largely based in Pakistan and supported by that country's military and intelligence establishment. The US has launched a quiet drive, spearheaded by its special envoy Zalmay Khalilzad, to engage with the Taliban in Qatar that has not gone down well with Kabul.
Taliban spokesman Zabihullah Mujahid said the Moscow meeting is "not about negotiating with any particular side (but) about holding comprehensive discussions" for a peaceful solution and "ending the American occupation".
Ajai Sahni, executive director of the Institute of Conflict Management, said Russia had adopted the premise that Pakistan should be "dominant force" in finding a solution in Afghanistan even though such an approach hasn't worked for the US and China.
"The Indian position is that you have to have Pakistan out of the equation, because Pakistan is part of the problem and not the solution," he said.