Is higher economic growth eating up jobs in India?
Non-farm jobs was positive despite negative jobs growth in 2014-15 and 2015-16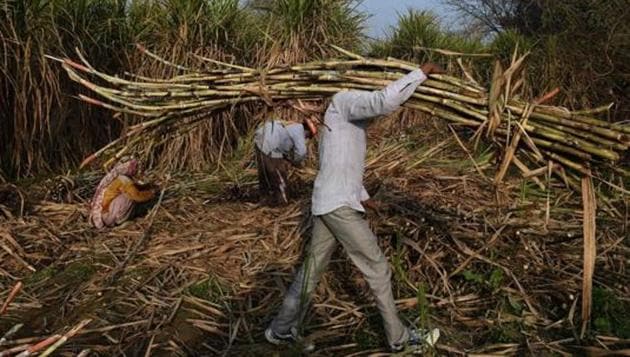 Updated on Mar 30, 2018 06:16 PM IST
The KLEM database released by RBI on 27 March, 2018 gives employment statistics for the Indian economy till 2015-16. It shows that total employment shrank by 0.2% and 0.1% in India in 2014-15 and 2015-16.
These statistics raise disturbing questions. India's Gross Value Added (GVA) growth increased continuously between 2012-13 and 2015-16. Why did employment growth go into negative territory in these two years? Is higher economic growth leading to reduction in number of jobs in the Indian economy? Disruptions from demonetisation and goods and services tax (GST) adversely affected economic activity post 2015-16. If employment was already declining, have things deteriorated even more due to these disruptions?
A disaggregated analysis of KLEM employment numbers shows that the decline in total number of jobs is more likely to be a result of seasonal factors leading to a disproportionate decline in agricultural employment.
Between 2004-05 and 2015-16, total employment growth has been negative in three years: 2012-13, 2014-15 and 2015-16. All these are drought years.
Agricultural activity is expected to remain subdued during a drought. This also entails lower farm-employment. Total employment in agriculture has been declining in India since 2005-06. This shows that more and more people are shifting from farm to non-farm jobs.
However, annual decline in agricultural employment was much higher in 2012-13, 2014-15 and 2015-16 than other periods. Non-agricultural employment growth, although lower than other years, has been positive in these three years. Total employment growth, however, went into negative territory due to disproportionate fall in agricultural employment, which seems to be a result of droughts (see chart).
To be sure, it could be the case that the viability crisis in farming has hastened the decline in agricultural employment in the recent period. In case there has not been a commensurate increase in pace of job-creation in non-agricultural sectors, joblessness might start increasing. One would have to wait for fresh data for normal rainfall years to accept or reject this hypothesis. At the moment, available evidence calls for caution in drawing conclusions which suggest that we might have entered a phase where economic growth is actually leading to a reduction in the number of jobs.
Topics
Close Story