Tipu Sultan row reignites: Siddaramaiah criticises BJP minister for opting out of celebration
Chief minister says minister should not have declined invitation to event celebrating Mysore's former ruler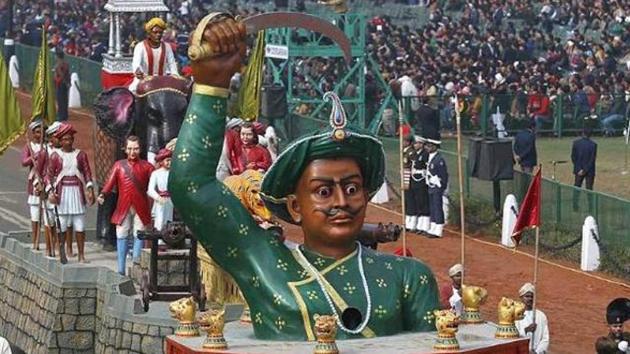 Updated on Oct 22, 2017 08:23 AM IST
Karnataka chief minister Siddaramaiah hit out on Saturday at Union minister of state for skill development Ananth Kumar Hegde for refusing to be a part of events marking the birth anniversary of Tipu Sultan, a celebration that has been a strong issue of contention between the two arch-rivals.
Tipu Sultan, the former ruler of Mysore, evokes intense admiration and hate in equal measure. He is hailed as a freedom fighter for fighting the British, but his critics — the BJP and the Sangh Parivar — say he killed Hindus and Christians for during his expansion into the region in the late 1700's.
"As part of the government, he shouldn't have written it," Siddaramaiah said, according to news agency ANI. "It is being made into a political issue. There were four wars against British and Tipu fought them all," he added.
Earlier in the day, Hegde reportedly wrote a letter to Siddaramaiah's secretary and district collector of Uttara Kannada district asking them not include his name in Tipu Jayanti celebration that will held on November 10.
The Congress government decided to make the Tipu Sultan Jayanti an annual event, especially since the first time it was organised in 2015 led to clashed with right-wing Hindu groups that led to three deaths.
Since 2015, the Congress-led government has been celebrating the birth anniversary of 18th century ruler of Mysore Tipu Sultan, which has been opposed by the BJP. Opposition to the event has been stiff especially in Kodagu district, where violence erupted in 2015. Last year, the event was held amid tight police security.
In a letter dated October 14, Hegde's office informed the chief secretary of the state to inform all departments concerned with the celebrations to not include his name in invitations for the event.
Speaking to HT, Udupi Chickamagaluru MP Shobha Karandlaje said she too had informed the deputy commissioner of her district to not include her name in invites. "I have informed them that they should not include my name as is the protocol for state-sponsored celebrations," Karanadlaje said. She claimed that Tipu Sultan was anti-Kannada and that opposition to the event was widespread.
Pralhad Joshi, BJP MP from Dharwad, said he had not written any such letter. "While I have not written such a letter, I stick to the party's stand that the celebration will be stopped if we come to power in the state," Joshi said.
(with agency inputs)
Close Story