Kerala mosque to deliver only one azaan over loudspeaker to fight noise pollution
The Valiya Juma Masjid will deliver only one azaan in place of five and 17 mosques in Vazhakkad will repeat without speakers.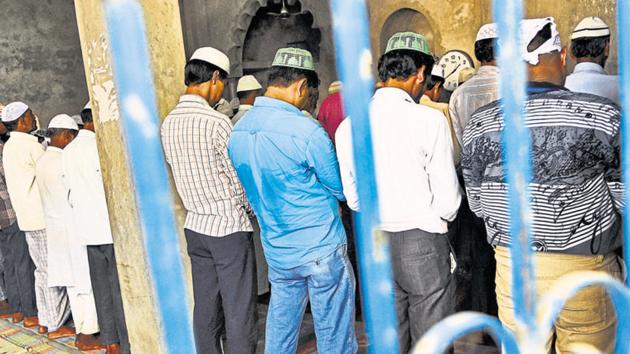 Updated on Jun 14, 2017 10:31 PM IST
Hindustan Times, New Delhi |
Ramesh Babu K C
A prominent mosque in the Muslim-majority Malappuram district in Kerala has set an example by curbing noise pollution during the holy month of Ramzan.
Valiya Juma Masjid, the biggest in Vazhakkad area, has decided that only a single 'azaan', the Islamic call to prayer, will be delivered from the mosque and 17 other small mosques dotting the area will only repeat it without any noise.
Taking a cue from the grand mosque, other mosque or mahal committees are also planning to follow it. There are seven mosques run by various denominations in Vazhakkad and 10 others in the village areas.
According to an agreement ironed out by these mosque committees, the use of loudspeakers for all other religious purposes will also be stopped.
"Initially many opposed the idea but later came around. Nearby schools and hospitals often complained about the indiscriminate use of loudspeakers," TP Abdul Aziz, president of the mahal council, said.
The council has also constituted a five-member panel to unify the timings of the azaan. It will also consult the chief qazi of Kozhikode, who wields enough influence among community members.
Many NGOs, social bodies and residents of the area have lauded the latest initiative.
"Valiya Juma Masjid has set an example. It will go a long way in curbing the mindless use of ear-splitting speakers. Now, political parties will have to follow suit," Mohamed Koya, a trader in the area, said.
In 2015, the supremo of the Muslim League Sayed Hyderali Thangal requested all mosque committees to restrict the use of loudspeakers to check noise pollution and respect the sentiments of other communities.
The district was in the news earlier this month after the Shree Narasimhamoorthy Temple in Punnathala threw a sumptuous vegetarian Iftar for Muslims in the area, who helped renovate the centuries-old shrine.
Close Story
Personalise your news feed. Follow trending topics