Marottichal: The Kerala village that uses 64 squares to checkmate social evils
Updated on Nov 26, 2016 11:12 PM IST
When poor villagers started the game three decades ago to check the habits of the evening, never did they think that it would turn into an obsession for generations.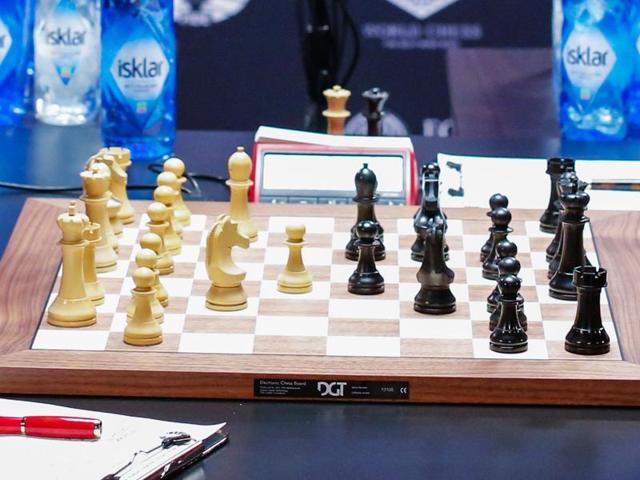 Life comes to a standstill every evening in Marottichal, a sleepy hamlet in Kerala, as people converge around black and white boards. Hushed discussions and sudden cries of "checkmate!" ring the air—at tea stalls, lanes and corners of this high-range village.
For the country's first chess-literate village, the game is life.
"I won't get sleep if I don't play or talk about the beautiful game," chuckles a septuagenarian Dharmadasan, a retired employee of Tata Steel, who travels 20 km from his house to play the game and who claims to have played with a young Vishy (Vishwanathan Anand) once in Kolkata.
Like Dharmadasan, many chess lovers throng Marottichal, which is 23 km from Thrissur, and which readily welcome enthusiasts.
It doesn't matter whether you are young or old, the passion cuts across age and gender. Little kids will lecture you on legends like Anand, Bobby Fischer and Garry Casparov.
When poor villagers started the game three decades ago to check the habits of the evening, they never thought it would turn into an obsession.
Around 25 years ago, C Unnikrishnan (59) had given up his small-time job in Bangalore and started a teashop in the village. Moved by the plight of villagers engaged in boot-legging and youngsters turning to brewing in a big way, he decided to wean them away with chess.
He started coaching people for free, and as popularity rose, people, especially schools, began approaching him. Now he's lost the count of students he taught.
Now, of the 6,000 people in the village, at least 70% can play the game, villagers say.
Unnikrishnan even ignored his tea shop in pursuit of the game and pumped in a lion's share of his savings for his first love, complains his wife.
The Fischer fan helped people grasp the nuances of the game and develop an obsession. Later, villagers formed Chess Association of Marottichal to popularise the game.
"We piece together our life around this beautiful board," says association president Baby John, a retired government servant.
Unnikrishan and John stress that it has changed their lives considerably. Violence and police cases are rare here, they say.
Villagers prescribe the game to checkmate present-day maladies in the society. They vouch that besides honing brain, it helps plan and execute things with more patience and discipline.
The village has come in for praise from Anand in January this year.
Rajesh Nattakom, general secretary of the Chess Association (Kerala) said, "We need such villages everywhere."
In January, the village was honoured with Universal Asian records (URF Asian Reward) for the most number of people—1001—playing the game at a venue, with the line of tables stretching to 1.5 km.
Guinness and Limca books of world records have evinced interest, villagers say.
The village and its obsession also found mention in a Malayalam movie 'August Club'.