Madhya Pradesh to become first state to declare a river a living entity
A decision to this effect was taken at a Cabinet meeting on Tuesday.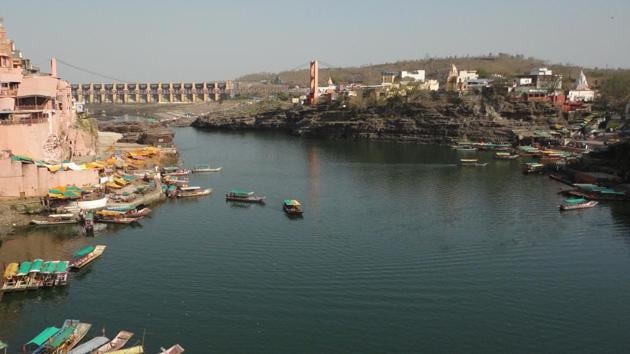 Updated on May 07, 2017 08:00 AM IST
The Madhya Pradesh government will bring a resolution in the state assembly on Wednesday to have a regulatory framework to declare Narmada river a living entity, the first state in the country to do so.
A decision to this effect was taken at a Cabinet meeting on Tuesday chaired by chief minister Shivraj Singh Chouhan, government spokesperson and parliamentary affairs minister Narottam Mishra said.
The officials said the passage of the resolution, which is a foregone conclusion, would be followed by the process to enact a law to declare river a living entity.
That would mean that the government will have to declare a custodian of the river, who can ensure its protection.
"Officers are deliberating on it. It's not a small issue. There are so many legal implications and complications associated with declaring a river a living entity. Hence, nothing will be done in a hurry," a senior officer told HT.
The Uttrakhand high court in its judgment in March declared Ganga and Yamuna rivers as living entities and gave them legal rights. The court made state chief secretary as the custodian of the river in the hill state.
The official said declaring a river a living entity had a flip side as anyone can sue the river for causing damage such as during floods. The government, on behalf of the river, can also penalise someone for causing pollution or damaging the river's aquatic life.
"For instance, if a person's house is damaged in a flood or a life is lost due to it he could also move the court to seek compensation and file a criminal case against the river," the official said.
That is why, he said , the government was considering what would be the rights of people and what would be the rights of Narmada river if it was declared a living entity.
The 1,310-kilometer long river Narmada originating from Maikaal mountain at Amarkantak is the 5th largest river in Indian sub-continent. It covers a vast part of Madhya Pradesh. The pollution in the river has been a matter of grave concern for environmentalists. As per a government report it sees erosion at 821 places.
Chief minister Shivraj Singh Chouhan himself admitted that it was the receding water level of Narmada which drove him to start 144-day long Narmada Seva Yatra to be culminated at Amarkantak in presence of Prime Minister Narendra Modi on May 15.
Union home affairs minister Rajnath Singh had on April 24 suggested that MP government should introduce a bill in the state assembly to declare Narmada a living entity during his visit to Madhya Pradesh to participate in Narmada Seva Yatra started by Chouhan on December 11.
Close Story
Personalise your news feed. Follow trending topics