PM Modi snubs Swamy over fondness for publicity, calls Rajan patriot
Updated on Jun 27, 2016 08:25 PM IST
Prime Minister Narendra Modi called on Monday BJP MP Subramanian Swamy's attacks on RBI governor Raghuram Rajan and other key finance ministry aides "inappropriate", saying anyone who considered himself "bigger than the system is wrong".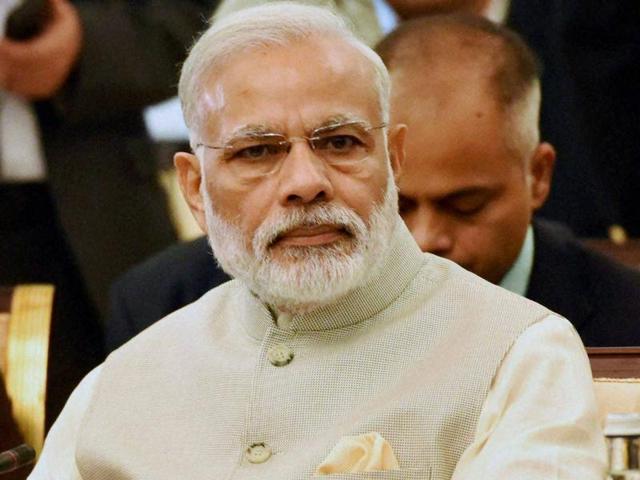 Prime Minister Narendra Modi snubbed party MP Subramanian Swamy on Monday for his recent attacks on top policy makers, breaking his silence on the jibes that have embarrassed the government and hurt India's international image.
In an interview to a television channel, Modi described Swamy's diatribe against outgoing Reserve Bank of India governor Raghuram Rajan and others as "inappropriate".
"If anybody considers himself above the system, it is wrong. This fondness for publicity is never going to do any good to the nation," Modi said when asked about comments by a "Rajya Sabha MP" against top officials. Swamy is a Rajya Sabha MP.
Read: BJP uneasy over party MP Subramanian Swamy's barbs and swipes
Throughout June, Swamy hogged headlines with a barrage of criticism directed at Rajan, chief economic adviser Arvind Subramanian and economic affairs secretary Shaktikanta Das. The Twitter tirade forced many, even in the government, to question the limits of acceptable political discourse in India.
The allegations prompted the government to come out in defence of the senior officials twice with finance minister Arun Jaitley calling for discipline in politics.
"Whether it is in my party or not, such talks are inappropriate. People should conduct themselves with utmost responsibility," said the prime minister.
In his sharpest attack, Swamy called for Rajan's removal and said the economist was "mentally not fully Indian", comments that were seen to have contributed to the central bank chief's decision to step down at the end of his three-year tenure in September.
But Modi brushed aside criticism of Rajan and said those stoking controversies about the RBI governor were doing a grave injustice to him. "His patriotism is no less than that of any of us. My experience with him has been good and I appreciate the work that he has done," the prime minister said.
"It will be unfair to say that he will serve the country only if he occupies the post. As far as I know him, wherever he will work, he will serve India."
Read: 'Sack him': After Rajan, Swamy targets chief economic adviser
The strong comments come after the government and the BJP distanced themselves from Swamy's remarks amid mounting unease in a section of the party. Modi's censure signals the party might be ready to rein in Swamy, who built a reputation of hurling caustic remarks at influential people to the glee of many of his 2.8 million Twitter followers.
"My message is very clear. I have no confusion about it," Modi said when asked whether his message on the issue was clear.
Modi's categorical rebuttal of Swamy's words and actions comes as a big blow to the BJP MP who sought to project himself as close to the prime minister and BJP president Amit Shah.
Read: Jaitley snubs Subramanian Swamy, backs his top economic aide
Last week, Swamy alleged Jaitley's top adviser Subramanian acted against India's interests during a previous stint in the United States and encouraged the opposition Congress to "become rigid" on the proposed Goods and Services Tax bill.
This prompted Jaitley to express "full confidence" in his aide. But an unfazed Swamy hit back less than 24 hours later, this time levelling corruption allegations against Das and telling his followers that he will talk to the PM when the need arose.
Modi said when the NDA came to power in May 2014, journalists debated for the next three months whether the new government would allow Rajan to continue or sack him. The PM said there was consensus (in TV debates) that because Rajan was appointed by the previous administration he would not be allowed to complete his term.
"He is completing his tenure. All misgivings are gone," Modi said.