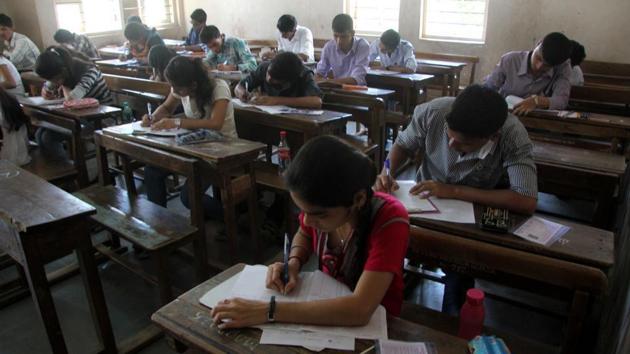 NHRC issues notice to Arunachal, HRD over stripping of schoolgirls
Eighty-eight students of class VI and VII of a shool were allegedly forced to undress by three teachers as a punishment for writing vulgar words against the head teacher.
UPDATED ON DEC 01, 2017 09:03 PM IST
The National Human Rights Commission (NHRC) has issued a notice to the Arunachal Pradesh and the ministry of human resource development over the reported stripping of 88 schoolgirls in the state's Papum Pare district on November 23.
The girls were allegedly forced to remove their clothes in front of their classmates as punishment by three female teachers when they did not confess to having written something "vulgar" against the head teacher and a student on a piece of paper.
The incident took place at the Kasturba Gandhi Balika Vidyalaya in Sagalee near Itanagar.
"We have issued a notice to Arunachal Pradesh chief secretary seeking a report within four weeks in the matter along with action taken against the guilty teachers and steps taken for counselling of the students," NHRC spokesperson Jaimini Srivastava said on Friday.
NHRC observed that the teachers' way of punishing the students, as reported, was inhuman and inexcusable. "Stripping minor girls in front of the entire school is unethical and cruel act committed by the teachers who were their lawful custodians and protectors, at that time. The right to dignity of the minor girls has been grossly violated and it will definitely take time for them to overcome the trauma," a statement by NHRC said.
The commission has also asked the MHRD secretary to inform whether any guidelines for protection of the students from such maltreatment or humiliation have been made/circulated to the states.
Reports in local media said the girls and their parents approached the All Sagalee Students' Union on November 27.
The ASSU lodged a complaint at the local police station on Wednesday but the case was registered the following day after a team from the women's police station in Itanagar took statement from the school authorities and girls of class 6 and 7.
While the education department ordered sacking of two teachers, the third was put under suspension. Capital Complex superintendent of police Sagar Singh Kalsi said a case under Protection of Children from Sexual Offences Act has been slapped on school authorities.
Close