EC's EVM tampering show a dud, no party attempts to break into machines
Updated on Jun 03, 2017 05:09 PM IST
Election Commission sources say representatives from NCP and CPI(M), the only parties that signed up for the event, met officials from EVM manufacturing companies to understand their functioning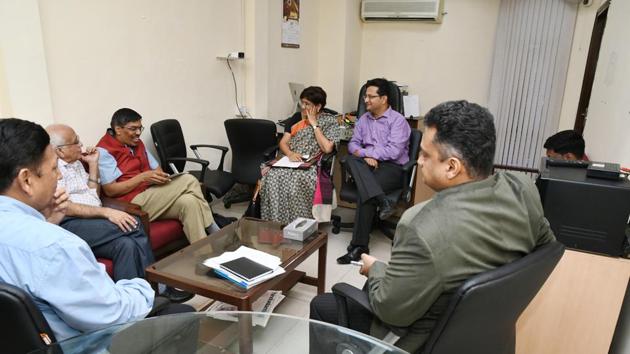 The Election Commission's "Open Challenge" event on Saturday for political parties to prove that electronic voting machines (EVMs) could be rigged ended in no attempts being made to break into the machines.
The Nationalist Congress Party (NCP) and the Communist Party of India-Marxist (CPI-M) were the only participants to the event, which was organised in response to allegations made by several parties that votes in the latest round of state elections may have been rigged.
According to EC sources, representatives from parties who turned up for the challenge met officials of the EVM manufacturing companies to "understand the functioning" of the machines.
EC officials declined to comment on the exercise that began at 10am and ended four hours later at their headquarters in Delhi.
An official statement will be released later in the day.
The Aam Aadmi Party, the Trinamool Congress and the Congress were among parties that doubted the security of the EVMs. Their allegations centered around the BJP's landslide victory in Uttar Pradesh.
None of them signed up for the "Open Challenge", which the AAP called an eyewash.
The party has instead decided to hold an event of its own, where it will demonstrate that an EVM prototype it hacked earlier cannot be tampered with under the restrictions the poll panel announced for its challenge.
The EC had said that those attempting to break into the machine cannot change its internal circuitry or take the machines outside the premises.
They could only use external devices such as Bluetooth and mobile phones.