Odisha BJP wants Narendra Modi to contest from Puri in 2019 Lok Sabha elections
Bhubaneswar |
Press Trust of India
Oct 05, 2018 07:12 PM IST
BJP state president Basant Panda said the party will place its proposal for making Narendra Modi the party's candidate from Puri before the parliamentary board of the party
The Odisha unit of the BJP on Friday said it wants Prime Minister Narendra Modi to contest from Puri Lok Sabha seat in the 2019 general elections.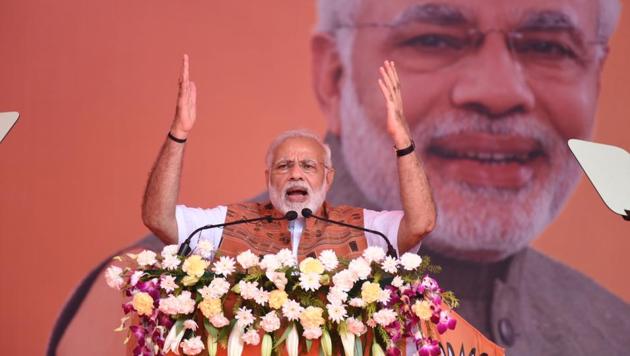 BJP state president Basant Panda said the party will place its proposal for making Modi the party's candidate from Puri before the parliamentary board of the party.
"The parliamentary board will take the final decision in this regard," Panda told reporters here.
Though the BJP did not fare well in the 2014 Lok Sabha election in Puri, the party's state leadership believe that Modi's candidature will change the political situation in the state's coastal belt, considered the stronghold of the ruling BJD headed by Naveen Patnaik.
In 2014 Lok Sabha polls, BJP nominee Ashok Sahu finished third by securing 20.76 per cent votes against Pinaki Mishra of the BJD who bagged 50.33 per cent votes.
Mishra won the seat while Congress candidate Suchamita Mohanty was in the second place.
Of the seven assembly segments under Puri Lok Sabha constituency, only one seat (Chilika) is with the BJP while BJD candidates won in the remaining six seats -- Balipatna, Pipili, Satyabadi, Puri, Brahmagiri and Ranpur.