Parliament passes bill to amend Enemy Property Act
According to the bill, "Enemy property" refers to any property belonging to, held or managed on behalf of an enemy, an enemy subject or an enemy firm.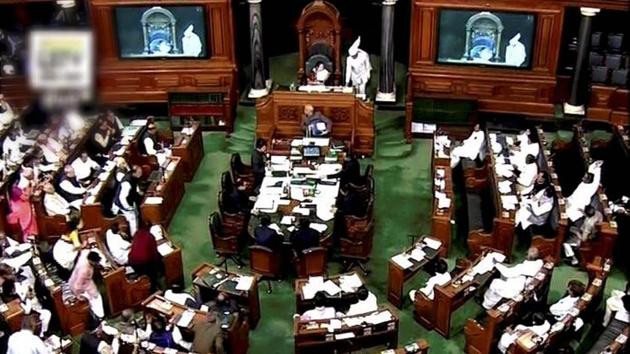 Updated on Mar 14, 2017 10:20 PM IST
Hindustan Times, New Delhi |
Sriand Jha
The Lok Sabha on Tuesday passed the long-pending Enemy Property (Amendment and Validation) Bill, 2016, which provides power to the government to seize properties left behind by those who migrated to Pakistan or China after wars.
The lower house passed the bill through a voice vote after amendments passed by the Rajya Sabha earlier were incorporated. The upper house had passed the bill on Friday. The bill seeks to amend a 49-year-old law, the Enemy Property Act, 1968.
Five ordinances on the bill have been promulgated in past years. The last of these ordinances would have expired on Tuesday.
Amir Mohammed Khan, the heir of an erstwhile Raja of Mehmoodabad – who is contesting a case in the Supreme Court for ownership of 900 properties in Uttar Pradesh and Uttarakhand –could turn out to be the biggest loser.
Actor Sharmila Tagore and her children, including Saif Ali Khan, may also get affected by the legislation, as someone in the family of her late husband Mansoor Ali Khan was said to have settled in Pakistan four decades ago.
"The purpose of the bill is to clarify the 1968 Act. Inheritance law will not be applicable on enemy properties.This will put an end to the long pending issue which should have ideally happened in 2010, when the bill was introduced," said home minister Rajnath Singh in his reply to a debate on the bill.
Rejecting the contention of N K Premchandran of the Revolutionary Socialist Party (RSP) and other Opposition members that the bill violated the principles of "natural justice" and amounted to "human rights violations", the home minister said: "Pakistan has seized the properties of Indian citizens. It will be natural justice if their properties (of those who migrated to Pakistan) are not returned".
He assured the Lok Sabha that there would be no human rights violations following the amendments, as rights of Indian citizens were not being taken away.
"The law only applies on heirs of enemy property. The tenants of such property will be governed by the Tenancy Act," he said.
Close Story
Personalise your news feed. Follow trending topics