Pregnant woman carried on cloth sling to hospital in Kerala; probe ordered
Dec 12, 2022 10:16 AM IST
Locals said the only way to reach outside world was a hanging bamboo bridge across river Bhawani and their repeated pleas for a bridge remained unheard
The visuals of a pregnant woman carried on a cloth sling over three kms through forests and water bodies by locals in a tribal settlement in Palakkad district have triggered a debate in Kerala.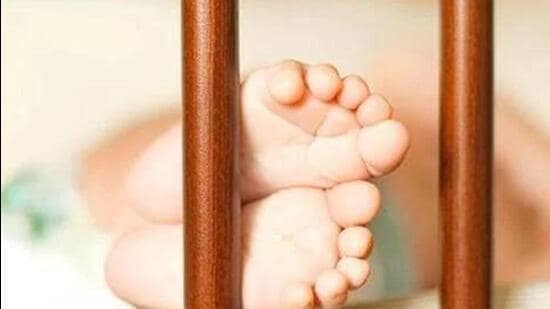 The woman was admitted in a hospital on Saturday night where she gave birth to a baby girl on Sunday morning, hospital authorities said.
The woman had to be rushed to the hospital and with no transportation due to lack of bridge, she had to be carried by locals on a sling made of bed sheets for around 3 km during midnight when there is fear of wild animals.
Also Read:Baby dies after allegedly consuming diesel in Odisha district
The woman belongs to a remote tribal settlement in Kadakkumana Uru in Attapadi reserve forest in Palakkad.
Locals said the only way to reach outside world was a hanging bamboo bridge across river Bhawani and their repeated pleas for a bridge remained unheard.
"She developed pain around 11pm on Saturday and we called many people for help. Finally, we made a sling using bamboo and bed sheets carried her through forests with the help of torch light around 12:30am. Heavy downpour added to our woes and but our aim was to save two lives," said one of her relatives who was among a group of eight who carried her on their shoulders.
"She belongs to Kurumba tribe. Usually, they refuse to come out of their settlements and medical team often visits them in their dwellings. A bridge along Bhawani river was a long pending demand," said Puthoor panchayar president Jyoti Anil Kumar.
The incident has evoked several reactions on social media.
"The incident brought enough shame to the state. Sheer luck and grit of local people saved two lives. The government should ensure road, power and travel facilities to people like her," said senior Congress leader Ramesh Chennithala.
Tribal affairs minister K Radhakrishnan said he has sought a report from concerned officials.