Rewriting history: Akbar lost to Maharana Pratap; Mahatma, Nehru missing from texts
Jul 25, 2017 04:35 PM IST
BJP-ruled states are allegedly re-writing history to give it a right-wing slant. Hindu rulers are shown as victors in battles, Mahatma assassination finds no mention and RSS ideologue, Veer Savarkar, is written about in detail
BJP-ruled states are facing increasing criticism for allegedly re-writing history of India to give it a right-wing perspective: portray Mughals ruler as mass murderers and show Hindu rulers as the victors in major battles. The party is also accused of erasing references of its political adversaries to include people whom it considers national icons.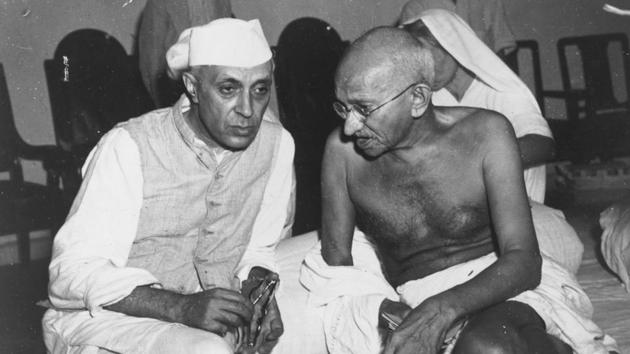 Maharana vs Akbar
On June 18, 1576, a huge Mughal army led by emperor Akbar defeated the king of Mewar, Maharana Pratap, in what is known as the Battle of Haldighati. Historical evidence shows that Pratap fled the battlefield, although in the later years he continued his guerilla war against the Mughals.
But the University of Rajasthan has decided to introduce a new book to show that it was Maharana Pratap who defeated Akbar in the famous battle some 450 years ago. Earlier, the BJP government in the state changed textbooks for class IX and X to include the tweaked history. The idea for the change apparently came from a book titled 'Maharana Pratap: Kumbalgarh se Chavand' by KS Gupta, a retired professor of history. He says he examined contemporary Persian records, near contemporary Rajasthani sources and studied the circumstances. Rajasthan education minister Vasudev Devnani has defended the changes, saying students will not read "distorted history".
Gandhi, Nehru wiped out
Mahatma Gandhi and Jawaharlal Nehru's contributon to India's freedom struggle is well documented, as is the leading role played by the Indian National Congress. Nehru went on to become the first Prime Minister of the country in 1947 after the British left the country following the violent Partition.
It's Rajasthan again which has erased Gandhi and Nehru from textbooks. A social science text for class 8 does not mention who India's first Prime Minister was. It also does not say anything about Mahatma Gandhi's assassination by Nathuram Godse. New textbooks for Class 10 and 12 has a passing reference to Mahatma Gandhi but no mention of Nehru. Instead, RSS ideologue, Veer Savarkar, is written about in detail including the contentious assertion that he was great revolutionary and a great patriot. A Class XI political science textbook refers to the Congress as a "nurtured baby" of the British.
Saffron tint in moral science
Moral Science, a subject taught in schools, was always what it was meant for: to teach good morals to students. However, BJP-ruled Haryana has approved new moral science books authored by Dinanath Batra, the controversial convenor of the RSS-backed Shiksha Bachao Andolan Samiti. The textbooks for classes VII to XII starts with Saraswati Vandana which he says is a mantra recited for knowledge and wisdom. According to him, the books are aimed at instilling "Indian values" and nationalism in students. Critics, however, say that non-Hindu students forced to recite Saraswati Vandana goes against the country's secular ethos. Gujarat, another BJP-ruled state, has already made Batra's moral science book a compulsory reading in schools.
Muslims, Christians are 'foreigners'
Gujarat, in fact, started tweaking textbooks long before Narendra Modi became the Prime Minister. In 1995, when Keshubhai Patel became the chief minister of the state, a Class IX social studies textbook showed Muslims, Christians and Parsis as "foreigners". Published by the Gujarat State Board of School Textbooks, the book also said that "in most of the states, the Hindus are a minority and the Muslims, Christians and Sikhs are in a majority". Besides, another social science textbook for class X described Hitler as a hero who "lent dignity and prestige to the German government. The book was later withdrawn.