Shiv Sena demands lifting MP Gaikwad's flying ban but govt says airlines have right to refuse
Updated on Mar 27, 2017 08:14 PM IST
Shiv Sena MPs have demanded revocation of a flying ban imposed on party lawmaker Ravindra Gaikwad who is accused of assaulting an Air India staffer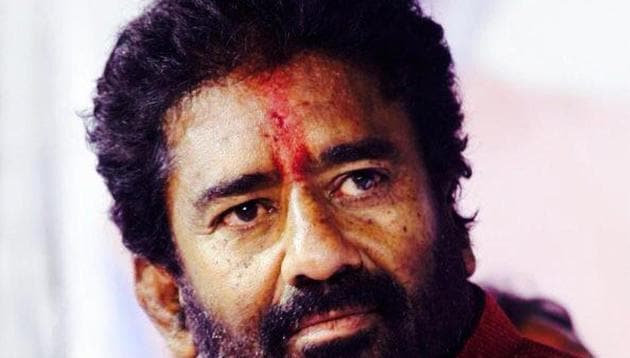 Hindustan Times, New Delhi |
Agencies
The Shiv Sena on Monday demanded lifting of a flying ban on its lawmaker Ravindra Gaikwad, accused of assaulting an Air India staffer, but the government said airlines had the right to refuse a passenger.
MPs of the Sena, an ally of the ruling BJP at the Centre and Maharashtra, created uproar in the Lok Sabha and at one point of time, engaged in a verbal duel with Congress members who slammed Gaikwad's action.
Sena supporters also called a shutdown on Monday at Osmanabad, the parliamentary constituency of the MP who has admitted to hitting a 60-year-old Air india employee with slipper more than "25 times".
Gaikwad was allegedly angry after being denied a business class seat on a Pune-Delhi flight. The flight reportedly did not have a business class.
"There was some dispute, he had beaten an Air India staffer. I agree it is wrong. Air India has filed a police complaint and we will accept whatever the result is, that is not a problem," Sena member Anandrao Adsul said in the Lok Sabha.
"The problem is all airlines have restricted him. The Constitution says people can go anywhere in the country. If there is one incident and all airlines ban him, it is wrong."
Adsul cited the example of actor Kapil Sharma who he alleged misbehaved with an airline staffer on a flight to Australia.
"He was not banned. But a person who represents people, and when the session is on, was banned."
Civil aviation minister Ashok Gajapati Raju said an MP was just another passenger and violence of any kind on a flight can turn into a disaster.
He said airlines have been empowered to deny boarding to any passenger whose demeanour was not proper.
"An MP is also a passenger. Now that the MP has raised it, we can't have unequal treatment to people of different classes...We need to keep safety in mind, we can't compromise safety of airlines," Raju said.
"I never in my wildest dreams thought that an MP will get caught in such an incident," he said
With the minister giving no positive response, the Shiv Sena members expressed their unhappiness by trooping into the Well of the House.
Speaker Sumitra Mahajan told them that it was not right.
"Message achha nahi jaa rahi hai (The message going out is not good)...This is not the way," she said.
The Speaker said the Shiv Sena members were trying to support something that is "wrong".
"Being a public representative, the incident he (Gaikwad) was involved in, does not send the right message," she said.
"Mujhe zyaada bholne pe majhboor na kare (Don't force me to speak more on the issue)," Mahajan said.
The Sena has continued to defend its MP though senior leaders have said that the party does not endorse his actions. However, the MP is unlikely to face any strict action.
Last Saturday, Gaikwad, who took a train to come to travel to Maharashtra after he was banned by airlines, was scheduled to meet party chief Uddhav Thackeray. Thackeray decided against meeting the MP. Gaikwad later left for Osmanabad.
Personalise your news feed. Follow trending topics