Startups revolutionising India's heathcare sector
6-8% of investments in B2C startups are made in healthcare sector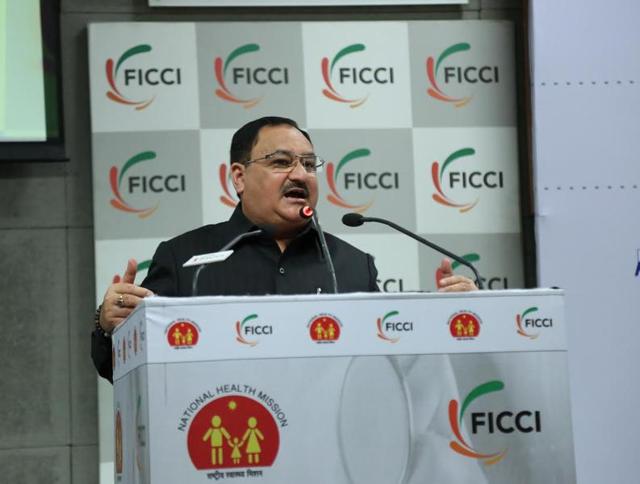 Published on Sep 01, 2016 05:34 PM IST
New Delhi: Healthcare startups are coming up in a big way in India, recognising the need for making quality healthcare accessible to country's billion plus population.
Six to eight percent of investments in Business-to-Consumer (B2C) startups in India are made in the healthcare sector, reveals a joint study by FICCI and KPMG in India titled – 'Indian healthcare startups – An inside look into funding'.
Launched on Thursday, the knowledge paper evaluates the role and need for healthcare startups in India, their evolution in the sector and the funding scenario.
"Superior outcomes in healthcare in India will be better achieved with innovations in health practices and products, and I urge private sector to give priority to innovations and best practices," said Union health minister JP Nadda at the FICCI HEAL, 2016, conference.
The joint report was launched during the conference.
"What we need today is a unified approach for long-term solutions that would help in optimizing disease-care to preventive and promotive care as well as patient centricity though data-driven efficient technologies. Fostering Start-ups and Entrepreneurship will provide the requisite innovative approach for achieving these reforms," said Dr Nandakumar Jairam, chair, FICCI health services committee.
Startups are the way forward to deliver quality healthcare.
"According to the NASSCOM Start-up Ecosystem Report 2015, India serves as the fastest growing startup base worldwide. The sector has already secured ample traction from investors owing to its huge potential," said Vishal Bali, co-chair, FICCI health services committee.
Many startups have moved away from traditional healthcare delivery models to asset light, technology based and enabling platforms for patients and healthcare providers. However, start-ups continue to face some encounters in terms of funding, incubation and regulatory environment.
"The government's Startup India initiative intends to bridge some of the challenges and provides encouraging ecosystem for start-ups. The creation of conducive ecosystem for healthcare start-ups will be boon for the healthcare sector," said Nilaya Varma, partner and head, government and healthcare, KPMG-India.
With a doctor patient ratio as low as 1:1700 (in proportion to the total population), stumped penetration of healthcare in rural areas and a low medically insured population, the potential for healthcare startups to emerge as a key member in the healthcare ecosystem is vast.
*Key findings
*Start-ups can act as a much needed facilitator to help approximately 70% of the rural population
* Mobile and internet platforms can be one of the means to address India's deficient healthcare facilities
*It takes 10 to 15 years to introduce a new product in the market
*India's public spending on the healthcare sector: 1.4% of the GDP
*Private sector could play a crucial hand in the growth and development of healthcare start-ups
Close Story