Such incidents do happen: Minister on reports of molestations in Bengaluru
Jan 02, 2017 08:26 PM IST
On alleged molestation of several women in police presence in Bengaluru during New Year celebrations, Karnataka home minister G Parmeshwara says such incidents do happen on New Year day.
Karnataka's home minister appeared on Monday to brush aside reports that several women were allegedly molested in Bengaluru during New Year celebrations while the police stood by.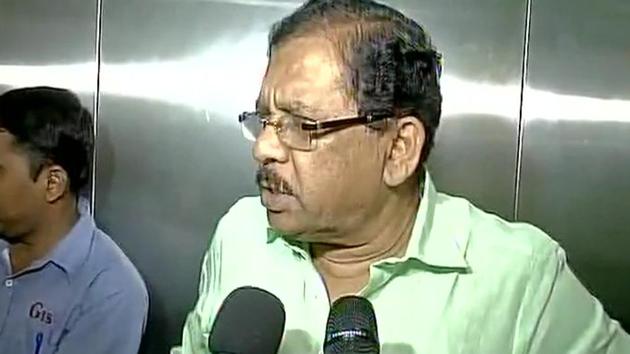 "Unfortunately, what is happening is that on days like New Years, Brigade Road, Commercial Street, or MG road, a large number of youngsters gather.
"And youngsters were almost like Westerners. They tried to copy the Westerners, not only in their mindset but even in their dressing. So some disturbance, some girls are harassed...these kind of things do happen," minister G Parameswara said.
His comment came after a front-page report in the Bangalore Mirror alleged that unruly mobs started "pawing, molesting and passing lewd remarks" on women who had gathered for revelry on Bengaluru's MG Road and Brigade Road.
Read | Pune techie's murder: Police arrest Bengaluru-based friend
The alleged molesters forced many women to take off their shoes and run for help to the nearest policeman, the report added.
However, Nagaraj, inspector at the Cubbon Park Police station, said no complaints had been made against such incidents.
"We had deployed 1600 police personnel in the area for new year's celebrations and around 60,000 people had come there that night. But we had the situation under control," he said.
Read | CCTV footage shows woman abducted, molested in Bengaluru
"...if such incidents did take place that night we urge people to come forward and file complaints," he added.
But the Bangalore Mirror report quoted people who said the police were badly outnumbered by the "drunk hooligans" and could only intervene intermittently. Despite several complaints, no cases were filed, the reports added.
NCW chief slams Parameswara
Taking strong exception to Parameshwara's remarks, National Commission for Women chief Lalitha Kumaramangalam sought his resignation and apology to the women of the country.
"Such remarks from the Home Minister is unacceptable and regrettable. I want to ask this Minister are Indian men so pathetic and weak that when they see a woman in Western clothes on a day of revelry, they get out of control?"
Reacting to police's claims that there wre no official complaints of molestation, she said pictorial information was enough for them to take action.
(With agency inputs)