Appeal against Tarun Tejpal acquittal in rape case adjourned to August 10
Published on Jul 29, 2021 07:45 PM IST
This was the second time that Tarun Tejpal's acquittal appeal was adjourned after June 24.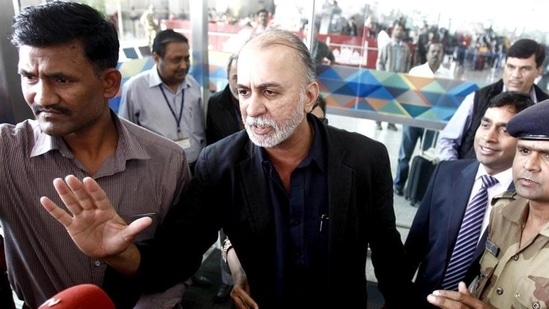 The Goa bench of the Bombay high court adjourned on Thursday the appeal against the acquittal of journalist Tarun Tejpal in a rape case. The court would next hear the appeal on August 10.
A bench of Justices MS Sonak and MS Jawalkar adjourned the matter after senior advocate Amit Desai appearing for Tarun Tejpal informed the court that the instructing counsel Mr Ankur Chawla had a bereavement late on Wednesday night and sought time to file a short response to the leave to appeal, according to LiveLaw.
Tarun Tejpal was acquitted by additional sessions judge Kshama Joshi at a fast track court in Goa on May 21 this year, with the judge saying that there wasn't "enough evidence to warrant a conviction" and proceeded to give him the benefit of doubt.
ALSO READ | The regressive mindset behind the Tarun Tejpal judgment
Soon after, the Goa government approached the Bombay high court challenging the acquittal of the former editor of the Tehelka magazine.
This was the second time that Tarun Tejpal's acquittal appeal was adjourned. On June 24, a two-judge bench of Bombay high court had adjourned the hearing to July 29 after the prosecution sought more time to further amend their memorandum of appeal.
Tarun Tejpal was accused of raping a junior colleague inside the elevator of a five-star resort in Goa in 2013 during the magazine's event. The Goa police registered an FIR against him in November 2013 following which he was arrested. Tejpal was out on bail in May 2014.
Personalise your news feed. Follow trending topics