Those guilty of cow slaughter will be hanged: Chhattisgarh CM Raman Singh
Updated on Apr 07, 2017 06:57 PM IST
Chhattisgarh CM Raman Singh's came a day after BJP-ruled Gujarat amended a law to make cow slaughter an offence punishable by life imprisonment.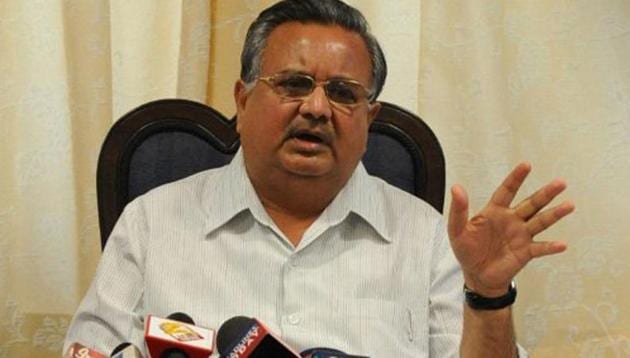 Anyone found killing cows in Chhattishgarh will be hanged, chief minister Raman Singh said on Saturday, underpinning the BJP's radical shift in its plans to protect the bovine considered sacred by many Hindus.
Singh's comments came a day after Gujarat's BJP government amended its laws to make cow slaughter punishable by life imprisonment. The party government in Uttar Pradesh led by the firebrand Hindu icon Yogi Adityanath has also launched a crackdown on illegal slaughterhouses and cattle smuggling.
"Pichhale 15 saal se ek bhi ghatna aisee nahi huee...jo maarega usko latka denge (Not a single incident of cow slaughter has taken place in the last 15 years...anyone who doesso will be hanged)," the chief minister told reporters when asked if Chhattisgarh was also considering any changes in its law against cow slaughter.
The chief minister's comment could be seen as provocative by critics as no state laws have death penalty as a punishment for cow slaughter.
Opposition parties often criticise the BJP govenrment at the Centre and states of not doing anything to reign in self-styled vigilante groups targetting people they suspect of cow slaughter or smuggling.
Last year, two suspected cattle smuggler were lynched by cow vigilantes and hanged from a tree in neighbouring Jharkhand, also a BJP-ruled state.
Under the Chhattisgarh Pashu Krurata Adhiniyam, cow slaughter and transporting beef is banned. Anyone found guilty faces up to seven years in jail and a fine of Rs 50,000 or both.
Officials said Chhattisgarh was the first state to ban slaughter of cows and other animal belonging to its family
"There are slaughter houses but only goats are permitted to be killed. No bovines and pigs are slaughtered across the state," said a senior municipal officer of Chhattisgarh.