'Treat us like Tibetan and Lankan refugees': Rohingyas tell SC they have no terror links
Updated on Sep 23, 2017 07:20 AM IST
Rohingya refugees in India file an affidavit in Supreme Court, reject Centre's charges that they are associated with terror groups such as ISI/ISIS.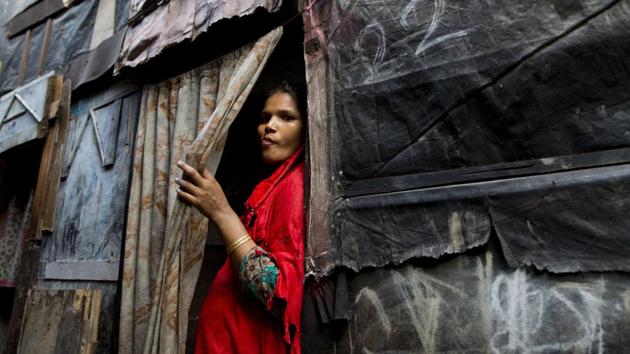 Hindustan Times, New Delhi |
Ashok Bagriya
Refuting the Indian government's claims of having terror links with the Inter-Services Intelligence (ISI) and Islamic State (IS) and being a threat to the country, a Rohingya refugee filed an affidavit in Supreme Court, asserting that they were refugees and should be treated on par with Tibetan and Sri Lankan ones.
The affidavit, filed on Friday, rejected contentions of the government, saying: "No terror links with ISI/ISIS and no Rohingyas in India have indulged in anti-national activities and this assertion is not substantiated with any evidence by government."
The refugee has relied on a statement by Jammu and Kashmir CM Mehbooba Mufti in state assembly, which said: "No Rohingya has been found involved in militancy-related incidents. Seventeen FIRs have been registered against 38 Rohingyas for offences relating to illegal border crossing."
Among the reasons the Rohingya refugees gave in their defence against their deportation to Myanmar, they clarify the distinction between refugees and immigrants – while refugees are individuals who have fled their country fearing persecution, immigrants are individual who voluntarily choose to move out of the country seeking employment opportunities.
The apex court is already seized of a public interest petition (PIL) filed by two Rohingya Muslim refugees challenging the government's decision to deport an estimated 40,000 people of the community. While the hearing on their plea is scheduled on October 3, it is unclear when the child rights panel's petition will come up for hearing.
Earlier this week, the Centre told SC many Rohingya refugees have links with IS and Pakistan's spy agency ISI, posing a "serious security threat" to India. The government also said if allowed to stay, they would exhaust the natural resources meant for Indian citizens that could culminate in hostility towards them and lead to social tension.