Union health ministry issues health advisory on bird flu to states
Oct 26, 2016 09:03 AM IST
People who have been directly exposed to dead birds are being closely monitored for bird flu symptoms by state authorities.
Union health ministry on Tuesday issued a health advisory to states on tackling bird flu situation, with test reports of dead birds returning positive from three states.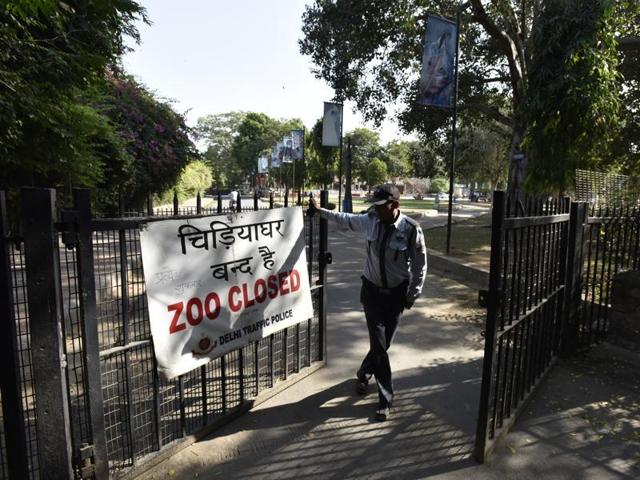 Apart from Delhi, episodes of birds dying due to H5N8 virus have been reported from the states of Madhya Pradesh and Kerala.
The health ministry has asked states to minimise bird-human interface to prevent an outbreak of the disease.
The states have been advised to use personal protective equipment by those handling dead or sick birds, keep person exposed to the dead/sick birds under surveillance and provide them chemoprophylaxis (Oseltamivir 75 mg once daily for 10 days).
The health ministry has issued the advisory as a precautionary measure, ed up to fight any health scare, even as World Health Organisation (WHO) assured that chances of humans getting infected with H5N8 (bird flu) virus was very low.
"WHO was part of the technical committee meeting that we conducted on the flu situation in the country. We were given a written assurance that the risk of humans getting infected was very low," said a senior health ministry official, requesting anonymity.
"They obviously are saying on the basis of current knowledge available globally. It is a sub-type and just about three cases of human transmission have been reported so far," he said.
"The state governments from where these deaths are being reported are monitoring people who came in direct contact with the infected birds. So far, no one has shown any symptoms but we have advanced BSL-3 labs, equipped to conduct human testing, if need be."
High containment Bio-Safety Laboratories-3 (BSL-3) are advanced labs that are required to test highly contagious diseases.
"The H5N8 strain has been detected in India for the first time; we do not have any research to say whether it is mild or deadly. We have to go with the assumption that the virus is deadly because the birds died, but further lab tests have to scientifically establish that," a scientist working at the National Institute of High Security Animal Diseases in Bhopal, where the samples from dead birds were tested told HT.
The virus so far has been found in pelicans, crows and ducks. Amidst the scare Union environment ministry also constituted a monitoring committee to oversee what looks like an outbreak.
Delhi government on Monday had also issued a detailed health advisory to create awareness among people.
"Culling of birds is an option but it's early to say whether there will be a need to kill the birds to contain the spread of infection," said a ministry official.