Uri attack: Can India launch a covert operation across the border?
The option of India launching covert military strikes inside Pakistani territory is in focus following Sunday's militant strike on an army base in Kashmir's Uri town.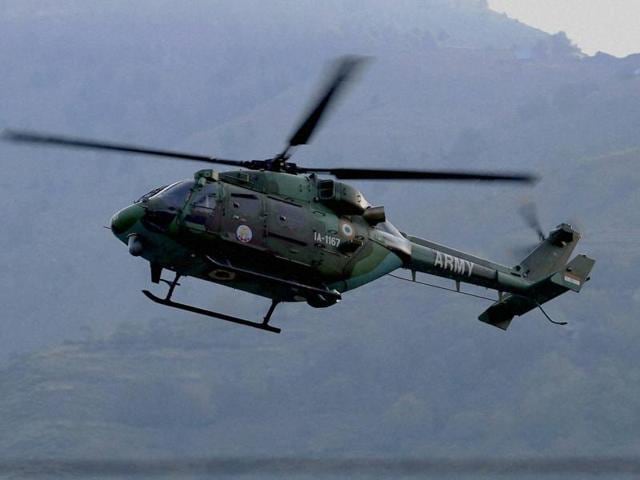 Updated on Sep 18, 2016 05:11 PM IST
The option of India launching covert military strikes inside Pakistani territory is in focus following Sunday's militant strike on an army base in Kashmir's Uri town.
Prime Minister Narendra Modi assured the country that those behind the attack "will not go unpunished". Although no group claimed responsibility for the strike that killed 17 soldiers, home minister Rajnath Singh pointed fingers at Pakistan, calling it a "terrorist state" and condemning its "continuing and direct support to terrorism and terrorists".
So, what are India's options? A swift, covert strike on terror camps in Pakistan-occupied Kashmir is seen as one of the best ways to send the message across to Islamabad. New Delhi had opted for surgical strikes across the border in Myanmar after 18 soldiers were killed in an ambush in Manipur last June.
India's special forces rank among the most professional and respected fighting units in the world. They are trained to carry out surgical strike operations and deploy deep behind enemy lines, say military experts. They say the military's response will depend on the political resolve of the ruling dispensation.
LIVE| 17 soldiers, 4 militants killed in Uri terror attack
The pieces of the jigsaw will fall into place only if there is sufficient consensus within the political system for developing such capability and fixing rules for its use.
Experts, however, also point to pitfalls of military machismo. The consequences of Pakistan being a nuclear-armed state, which advocates first use, have to be weighed in before launching an operation.
Pakistani deterrence revolves around first use. A covert assault by India could have disastrous consequences. Israel, the acknowledged master of targeted ops, has no nuclear armed opponents, partly because it keeps destroying nuclear facilities of its enemies.
As borne out by Operation Geronimo- in which US special forces killed Osama bin Laden in a covert operation in Pakistan in 2011- such operations are no instant coffee. Developing capacity and chasing down targets will and can take years on end, experts say.
Why India could carry out targeted ops
1. It has Special Forces and a large military considered among the most professional in the world. Indian Special Forces have beaten their counterparts from other countries in competitions.
2. India lives in a tough neighbourhood. It needs to be able to punish countries or attack non-state actors at a threshold below full-scale war. One reason it gets hit by terrorists is that they know there will never be a military response.
3. India is now close to countries such as Israel who specialise in such attacks. India is the largest buyer of Israeli arms. It should consider importing Israel's know-how in this field as well.
Why India cannot carry out targeted ops
1. India's main two security threats are Pakistan and China. Both are nuclear-armed countries. A targeted operation could lead to military escalation and push the region into an atomic crisis. No country with nuclear weapons has been hit by targeted ops.
2. It would require a complete, decade-long revamp of India's military, intelligence and political decision-making system to get targeted ops capacity. This is an enormous task and given the country's many other pressing domestic problems, probably best not undertaken.
3. India is positioning itself as a responsible rising power. Pakistan can afford to support terror strikes because it has no such ambition. The United States is a country that is an established power. India needs to carve out a place for itself before it can afford to take military gambles.
Read| Kashmir's Uri attacked: Why the key Indian Army base is on militants' radar
Close Story