Bijnor boat tragedy: 8 still missing, IAF helicopter joins search operation
Authorities here have sought an Army helicopter to trace the nine people missing after a boat capsized in the Ganga in Uttar Pradesh's Bijnor distr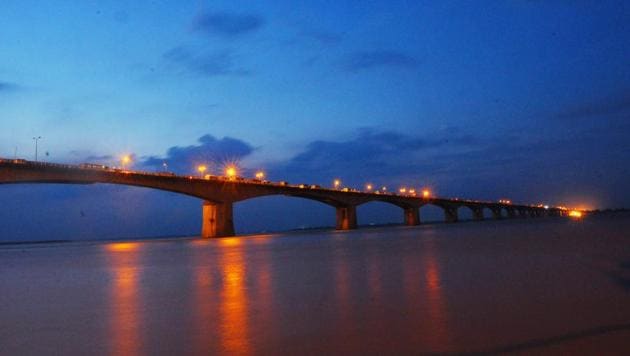 Updated on Aug 25, 2018 06:40 PM IST
Two bodies were fished out from the Ganga while eight others, all women, were still missing on Saturday after a boat carrying 27 people capsized in the river in Uttar Pradesh's Bijnor on Friday afternoon, officials said.
Police said all missing people are feared dead as so far there were no reports of anyone being saved in villages along the river in Bijnor, about 400 km from the state capital.
Relief commissioner Sanjay Kumar said several teams of the Provincial Armed Constabulary (PAC) Flood Company and National Disaster Response Force (NDRF) were continuing the search operation and rescue work. He said the officials were also searching for the missing people on an Indian Air Force helicopter.
"There was confusion over exact number of people present on the boat but now it's clear that the total figure was 27, including 11 men and 16 women. All 11 men and six women were rescued and eight women are still missing while the bodies of two women have been fished out by the rescue teams," he said.
Kumar said the two deceased were identified as Nagini and Meena while those missing are Kusum, Neeta, Siya, Saraswati, Sunita, Sarvesh, Kavita and Rizwana.
Superintendent of police, Bijnor, Umesh Kumar Singh said the incident took place near Raja Rampur village at around 1.30 pm on Friday when villagers were crossing the overflowing river on a boat. He added the rescued villagers had been admitted to the district hospital.
Close Story