Bihar: Girl falls off roof onto three iron rods, survives
Jun 28, 2014 09:36 PM IST
The girl fell from a roof of an under-construction building in Saran district and landed on three iron rods attached to a cement pillar. The iron bars pierced through her body, remained their intact for 10-12 hours. (Graphic photo inside)
A 17-year-old girl in Saran district in Bihar miraculously survived after she fell from a roof of an under-construction building and landed on three iron rods attached to a cement pillar. The iron rods pierced through her body, remained their intact for 10-12 hours.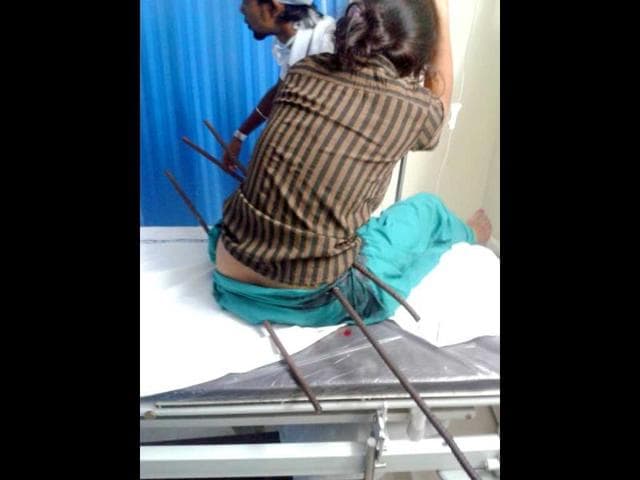 According to a Dainik Bhaskar report, the iron rods had to be cut from the cement pillars before the teenager was rushed to the Ruban Patliputra Hospital in Patna.
The girl was later operated on for five hours at the Ruban Patliputra Hospital in Patna and the rods were removed from her body. She is recuperating at the hospital. The girl, a resident of Chappra in north Bihar, was treated by Dr Satyajit Kumar Singh, Dr KN Sinha, Dr Avinash and Dr JC Pandey at the hospital.