Cell phone radiation affects plants, vegetables: Research
Feb 15, 2016 09:41 AM IST
Researchers from Kolkata's Jadavpur University have indicated mobile-tower radiation affects plants and vegetables.
Researchers from Kolkata's Jadavpur University have indicated mobile-tower radiation affects plants and vegetables, adding to a debate on the health implications of such technology as India's telecom watchdog tries to dispel fears.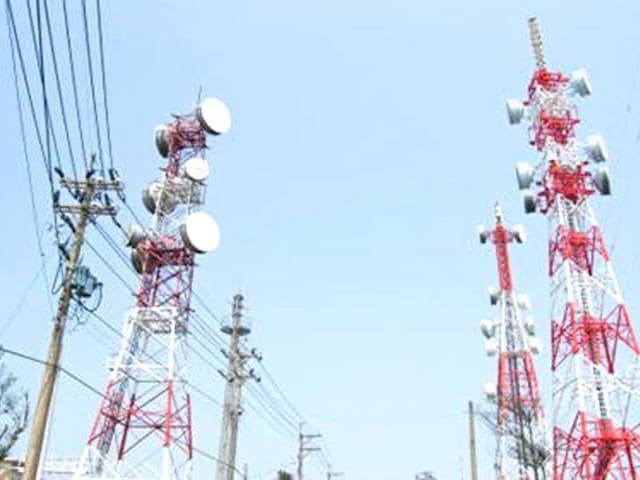 Scientists from the university's electronics and telecommunications engineering department conducted tests on plants, fruits and vegetables by exposing them to radiation from cell phones.
"Nearly 50 chilli plants exposed to mobile radiation from the seed-stage till they grew into plants, attained more height and grew longer leaves than their counterparts not exposed to radiations. But their leaves were wrinkled and looked dull compared to normal plants," said Bhaskar Gupta, a professor of electronics and telecommunication at Jadavpur University, who led the study.
Alarmed JU researchers have tied up with biologists at the Indian Institute of Science Education and Research. Talks are also on with botanists of other universities, including Calcutta University.
"Our experiments only reveal plants are affected by mobile radiations. We are taking the help of biologists to find out what changes are going on inside the plants and whether these are harmful or beneficial. We have proposed a joint study with IISER-biologist Amirul I Mallick and have applied for funding from the department of science and technology," Gupta said.
Since 2012, JU researchers are conducting tests on how radiation from mobile towers and cell phones affect fruits such as guava, grapes, apple, coconut, flowering plants such as jasmine and nayantara and chilli plants.
"In one study we had taken two pots and had sown chilli seeds in both. One pot was kept very close to a cell phone that was used every day in various modes. Data on the growth of plants was collected over a span of 50 days," said Ardhendu Kundu, one of the researchers.
The handset was used to make calls for more than 17,000 minutes over 50 days. It was kept on standby mode for 54,818 minutes. The mobile rang for around 126 minutes. It was in the call set-up mode (the few seconds of silence that exists when a call is made and the mobile on the other end starts ringing) for nearly 10 minutes.
"Only 50% of the seeds exposed to radiation germinated compared to more than 75% of unexposed ones. The exposed seeds also took longer to germinate. But surprisingly when the plants in the exposed pot started growing, they attained more height," said Kundu.
Though hundreds of studies have investigated how radiation affects humans, there have been few studies on plants. The department of science and telecommunication has funded a few studies but their results have not come out.
India is among the fastest growing telecom markets in the world, with its telecom industry growing from a tele-density of 3.58% in March 2001 to 78.13% in February, 2015. Telecom towers are critical installations. The success of government initiatives such as Digital India, Smart Cities and right to Broadband depends on this infrastructure. "Problems are aggravating because some telecom companies, in a bid to reduce cost of their operations share a single tower. Sometimes a single tower caters to at least four– five providers. This leads to cumulative radiation effect and could aggravate conditions," said Sujoy K Guha, director of the school of medical science and technology at IIT Kharagpur.