Gay matrimonial ad, placed by activist's mother, attracts 73 proposals
Harrish Iyer, whose mother Padma placed the ad on his behalf, says he is overwhelmed by the response; proposals come in from across the world, including the US, UK and Saudi Arabia.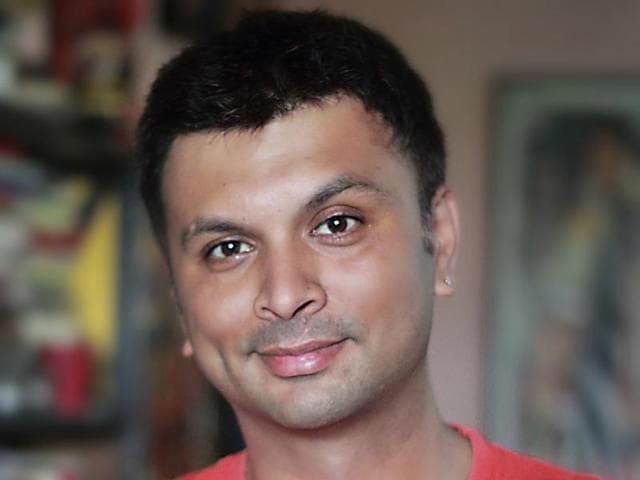 Updated on May 22, 2015 03:24 PM IST
Hindustan Times |
, Mumbai
Swati Goel Sharma
A recent matrimonial ad placed in a Mumbai tabloid by a woman for her gay son has received a huge response. Believed to be India's first gay matrimonial ad, it was placed by Padma Iyer for her son Harrish, a well-known gay rights activist. She said Harrish has already received more than 70 proposals thanks to the ad, which reads: "Seeking 25-40, well placed, animal-loving, vegetarian groom for my son (36, 5'11") who works with an NGO, caste no bar (though Iyer preferred)." The ad went viral after Harrish posted it on social media.
"Between Wednesday and Thursday, when it was circulated widely on social media and picked up by the media, I received 73 proposals in my email," said Padma, who has earned praise for supporting her son's sexual orientation, having also walked with Harrish in the annual Queer Azaadi Mumbai (QAM) march.
Most proposals, she said, were from men from the Iyer community, given the preference mentioned in the advert. Harrish, who said he was "overwhelmed" with the response, said the proposals had come from all over world – including from Australia, the UK, the US and even Saudi Arabia. "Apart from Iyers, many Gujaratis and Muslims also expressed interest," said Harrish. Sharing details of a few, he said, "Some proposals said they were fine with all my preferences and wanted to marry me, but were meat-eaters. An interesting proposal came from Abu Dhabi, where a man offered me his palatial house to live in after marriage."
"I was expecting the ad to generate buzz, but what happened was beyond my wildest imagination," said Harrish, who was named in a list of the 100 most influential LGBT people in the world by The Guardian in 2013.
However, apart from the dozens of proposals, the advert also attracted hateful, homophobic messages, as well as messages objecting to the caste preference. "My mother got over 300 hate mails, with many criticising her for not letting caste biases go, despite being progressive," said Harrish. "The caste bit was written in jest," he added.
This criticism forced Padma to post a clarification on her social media page, which read: "The IYER PREF was meant to be a tease. Though I should admit that is typical that mothers wish their children should be married to families whose culture we know of."
'Being gay has never been illegal in India'
* In December 2013, the Supreme Court reversed a lower court order that decriminalised homosexuality. This was a major setback to the gay rights movement in India.
* In a Facebook post, Harrish argued that being gay is not and never has been illegal in India. "Illegal is sex against the order of nature (non-procreatory sex) under which even heterosexuals who put their penis in any orifice other than the vagina (even mouth or creating an artificial orifice with palm) is illegal (sic)," the post read.
* The advert was accepted by a city tabloid after being rejected by a number of leading English dailies
Close Story
Personalise your news feed. Follow trending topics