Why Yakub Memon's hanging diminishes the Indian State
Updated on Jul 31, 2015 01:51 AM IST
Yakub Memon was guilty. But in hanging him we passed up an opportunity to amplify the scope for grace and empathy in our justice system if a convict presented mitigating behaviour.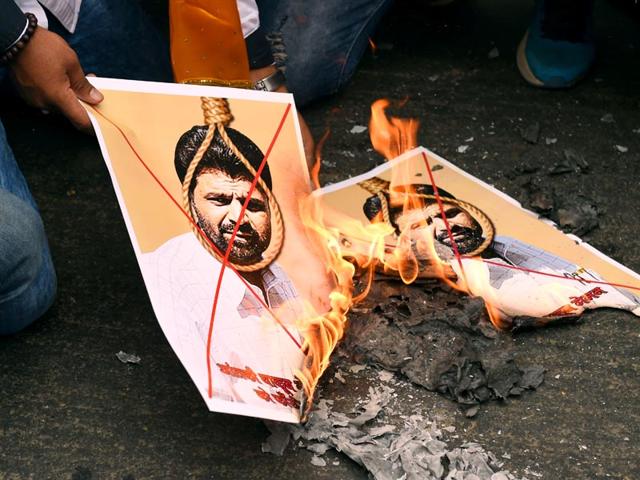 Justice is as much about the infallibility of a legal process as it is about the capacity for magnanimity, grace and empathy.

Yakub Memon's hanging calls into question both.

First, the legal process. India does not allow plea bargains on the charges the conspirators of the 1993 bombings faced, but it is increasingly clear now that the hope of justice from the Indian system was what played a key role in convincing Memon's family to return from Pakistan.

We know of this from an article written by B Raman, who was head of the Pakistan desk at India's external intelligence agency at the time Memon was lured back to India and coordinated a part of that operation.

"The cooperation of Yakub with the investigating agencies … and his role in persuading some other members of the family to come out of Pakistan and surrender constitute, in my view, a strong mitigating circumstance to be taken into consideration while considering whether the death penalty should be implemented," Raman wrote in the article that came to light days before Memon's hanging.

Read:Yakub Memon hanged in 1993 blasts case, body handed over to family

One cannot but wonder why this "strong mitigating circumstance" -- which included offering proof of Pakistan's involvement in the bombings which India would have otherwise struggled to obtain -- was not brought to the notice of the court by the prosecution. Could it be that the investigating authorities did not apprise the prosecution of the circumstances leading to and after Memon's arrest? Or was the prosecution too eager to obtain the death penalty? Either way it undermined justice.

Indeed, here was a case where it was not clear till the end if Memon had surrendered or had been arrested. The prosecution claimed he had been arrested in old Delhi, although Raman writes he was first informally picked up in Kathmandu (this is what Memon kept claiming through his trial).

The inconsistencies stretch to the legal procedure itself, including the evidence used to condemn Memon to death.

The highly draconian Terrorist and Disruptive Activity (TADA) law, under which Memon was tried, accepts confession of an accused as substantive evidence against a co-accused. Even then, most of these confessions were later retracted. The other half of the evidence against Memon comprised "recoveries" which, at best, is circumstantial.

Yet, pointing out these infirmities in the judicial process should not be construed as an attempt to absolve Memon of his crime.

Memon was guilty. But in hanging him we passed up an opportunity to amplify the scope for grace and empathy in our justice system if a convict presented mitigating behaviour after committing a crime.

This is all the more stark because India is neither a muscular security state (unlike Israel that went after the perpetrators of the 1972 Munich Olympics over 20 years) nor a merciful nation (unlike Norway that sentenced a killer of 77 people to only 21 years in jail and even allowed him to study in college).

India has failed to bring to justice any of the key perpetrators of the 1993 bombings. What it has achieved, though, is to send a message that its great justice system hanged the one who came back and cooperated; that it is unforgiving and that reformation is not guaranteed to any fugitive who may be considering turning himself in.

In the end, the prosecution managed to secure death for Memon on the basis of an outstanding piece of investigation by our police.

But the satisfaction of meting out justice would have been greater had our courts upheld the mitigating circumstances offered by Memon to keep aside his death penalty, even though perpetrators of terrorism deserve the capital punishment.

Failing to do so diminishes India.
(The views expressed are personal. The author tweets as @krittivasm .)

Read:Yakub Memon hanged: Timeline of major events in last 24 hours
Full coverage: Yakub Memon hanged
Close Story
Personalise your news feed. Follow trending topics