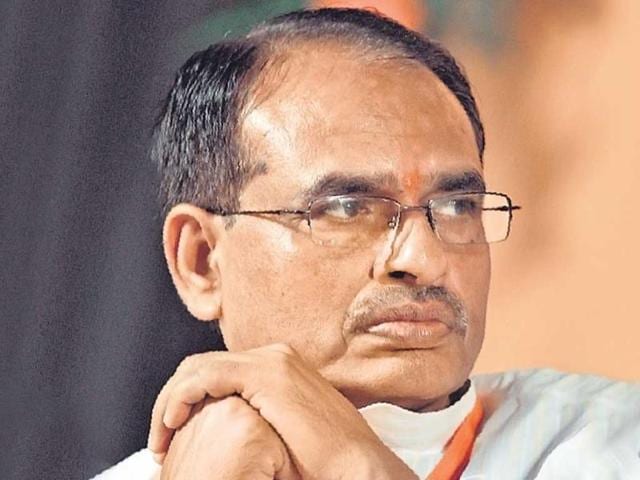 Modest, man of the masses but is Shivraj a match to Modi?
He may have been anointed as the party's face for the 2014 Lok Sabha polls with the blessings of the RSS, but tacit challenges lurk for Gujarat chief minister Narendra Modi within the BJP. Vikas Pathak reports.
Hindustan Times | By Vikas Pathak
, Indore
UPDATED ON JUL 23, 2013 08:58 PM IST
He may have been anointed as the party's face for the 2014 Lok Sabha polls with the blessings of the RSS, but tacit challenges lurk for Gujarat chief minister Narendra Modi within the BJP.
Madhya Pradesh chief minister Shivraj Singh Chouhan has emerged as the understated contrast to Modi's high-profile politics over the years. Both OBC politicians are seen as leaders with radically different styles of politics.
Party patriarch LK Advani has been suggesting that Chouhan is a long-term competitor to Modi. Chouhan is also close to senior Bharatiya Janata Party leader Sushma Swaraj.
Modi is the high-profile, larger-than-life, charismatic, no-nonsense leader, who likes to dominate proceedings. Chouhan the amiable, humble-looking leader with no airs.
"I am a servant of the people. How can I be above them? I have to be humble," Chouhan said with a smile when a reporter asked him about his understated style in Ujjain on Monday. "I am a small worker of the party, who was given an assignment and wants to do it honestly."
Many see in this a contrast – natural or deliberate – with Modi, who isn't considered too approachable.
Weeks back, when reporters asked Modi in Delhi when his campaign committee would be announced, the Gujarat leader stared for a moment and got into his car without uttering a word.
Their "development" images are also different. Modi is the chief minister of a state with good physical infrastructure and known as an investment destination; Chouhan of a state that was considered backward till not too long ago.
Advani, in fact, ruffled feathers when he said some weeks ago that while Modi had turned a developed state into a leading one, Chouhan had made a backward state a "developed" one.
"Our poll plank in MP will be the development we have done in what was a backward state since 2003, and about where we plan to take the state by 2018," Chouhan told this newspaper on Monday.
When reports surfaced that Modi had in a "Rambo act" "rescued" 15,000 Gujaratis stranded in flood-hit Uttarakhand, Chouhan tweeted that Madhya Pradesh hadn't discriminated between people from the state and those from elsewhere.
While Modi's "development" model has been criticised by some as one in which the rich get richer, Chouhan has repeatedly said – and tweeted – that development in his state is "inclusive". He also showcases his schemes where the state spends money on different segments of society, like women (his Ladli Lakshmi Yojana, in which an amount is deposited in the name of a girl child so that it compounds with time, is an example). A backward caste leader, he calls himself a "farmer's son".

However, Chouhan desists comparisons. "Our party president says everything after due thought," he said, when asked about Rajnath Singh calling Modi the "most popular leader".
However, there are undercurrents of tension. Few posters in Ujjain – where Chouhan launched his pre-poll yatra on Monday – depicted Modi. Chouhan explained this by saying that the yatra was on local issues, but added that Modi was a senior leader, who would be invited to campaign in the state.
Advani and Modi – seen as competing for power – may not exactly be comparable today, but the Chouhan-Modi comparison is bound to hold, particularly if Chouhan wins another term in his state.
The brewing competition points to another shift in BJP politics: OBCs becoming the fulcrum of Hindutva mass politics, and its upper caste central leaders realigning with one or another.

Close