Daughter plays matchmaker for her widowed mother
Initially, the woman was apprehensive about the plan, and her family, even her elder daughter, were against the idea of remarriage.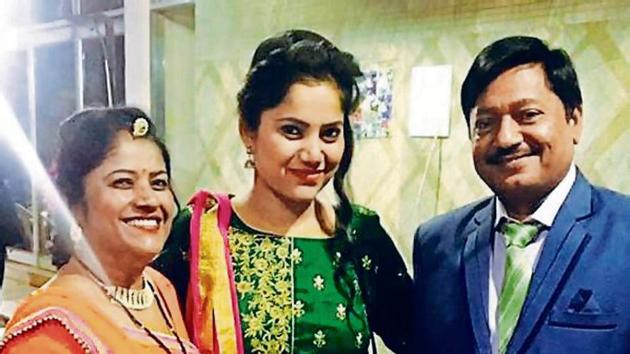 Updated on Jan 11, 2018 10:29 AM IST
In a sign of the changing times, a young woman has got her widowed mother married despite opposition from society and family.
Geeta Agarwal's husband Mukesh Gupta had died of cardiac arrest in May, 2016. The Jaipur school teacher went into depression, which worsened when her younger daughter Sanhita moved to Gurgaon last March, for work.
"I used to curse myself for leaving my mother behind. I visited her over the weekends so that she could be happy at least for two nights but still felt selfish for choosing my career over her," Sanhita said.
In August, she decided to do find a partner for her 53-year-old mother. "Everyone needs a partner in life – you cannot share everything with your children. Without my mother's consent, I created her profile on a matrimonial site and put my mobile number there," Sanhita said.
Widowers on the site began contacting Sanhita. When she visited her mother in September, she told her about what she was up to.
But Geeta was apprehensive about the plan, and her family was against just the idea of remarriage.
"I was mad at her for the idea," said Geeta. "In our conservative families, widow remarriage is outrageous."
No member of the family came on board, Sanhita recalls. But she was convinced: "I wanted to give her a chance to live again."
In October, KG Gupta, a 55-year-old revenue inspector from Banswara , contacted Sanhita on the matrimonial site. Gupta had lost his wife to cancer in 2010.
"For many years, I immersed myself in badminton to tide over the loneliness but now I have fitness issues. A colleague suggested remarriage and created a profile for me on a matrimonial site," Gupta said. The father of two sons, Sanhita felt, was the ideal match for her mother.
In November, Geeta was advised a hysterectomy. When he learned about the surgery, Gupta came to Jaipur, and was by her side for three days, which convinced Geeta to give marriage another shot and the two got married in December .
Sanhita says she's happy to see a smile on her mother's face. "She has started looking pretty again," she said.
Close Story
Personalise your news feed. Follow trending topics