Father of Barmer woman who converted to Islam says she's in danger
The woman had gone missing on March 16.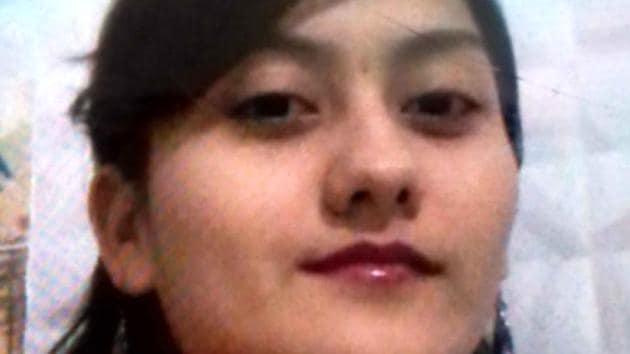 Updated on Mar 28, 2018 09:33 PM IST
Hindustan Times, Barmer |
, Barmer
Mukesh Mathrani
The case of a Barmer woman, who went missing on March 16 and later the police found that she had converted to Islam and had married a Kashmiri man, took a new turn on Wednesday when her father alleged that she had been kidnapped from Ahmedabad.
In a press conference, the woman, Ritu Khandelwal's father Ganesh Kumar said that she had neither converted nor married the Kashmiri man. "We fear that she's been brainwashed and her life is in danger," he told reporters.
On March 16 this year, Ritu went missing from her home, and when her family registered a missing person's report, the police found that she was in Jammu and Kashmir's Kupwara district. The police claimed that the girl had converted to Islam in December last year and married a Kashmiri man, keeping her family in the dark.
The Barmer police said that they have received an order from the Jammu and Kashmir high court on March 22 to provide security to the couple so that no harm is caused to them. According to the Barmer police, the court had passed the order on February 20, but it reached Barmer on March 22.
Ritu's father told reporters that she boarded a bus to Surat (Gujarat) on March 16 but she did not reach her destination.
He alleged that the documents produced in the Jammu and Kashmir high court have been forged using his daughter's fake signatures. "She took history exam on December 20 at Barmer College and has been at her aunt's in Mumbai from December 26 to January 3," he said, adding that she couldn't have converted on December 27 and married on December 30 when she was in Mumbai.
The documents that the Barmer police received on March 22 showed that she had converted on December 27 and wed the Kashmiri man on December 30.
Ritu's uncle Kundan said that he had gone to Kashmir with the Barmer police team and met the officials of the Kashmir police, who also expressed apprehension that the documents had been forged. He claimed that Ritu's original documents are in Barmer.
The Barmer police said that the couple had approached the Jammu and Kashmir high court, seeking security from private respondents; the HC directed the police in Kashmir and Barmer to not act against them.
Topics
Close Story