Amta residents to raise goats to save fishing cats from extinction
Dec 21, 2016 11:10 AM IST
The goats will be given to villagers who often lose their livestock to attacks by fishing cats and kill these predators in retaliation.
At a time when the population of fishing cats – the state animal of West Bengal – is dwindling, mostly because of loss of habitat and retaliatory killings by man, residents of around 18 villages in Howrah have stepped in to save these animals from extinction.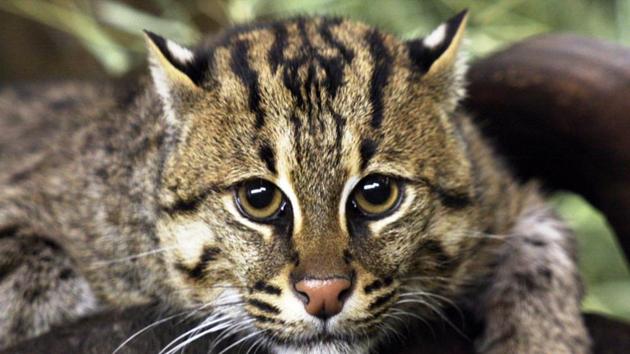 Villagers of Amta in Howrah have pooled in funds to raise goats in the villages.
The goats would be given to the families as compensation whenever a goat is killed by a fishing cat. This move is expected to stop the villagers from killing fishing cats in retaliation.
"Villagers have accumulated funds to buy pregnant goats which have been donated to these 20 families. The calves would be kept as a stock to be donated to villagers who may lose goats to attacks by fishing cats," said Tiasa Adhya, a member of the International Fishing Cat Working Group.
Fishing cats that inhabit the marshlands of Howrah, are often known to stray into villages and kill poultry and goats as their habitats are fast vanishing.
In retaliation, villagers kill the fishing cats. While marshlands have declined by more than 40% in West Bengal, experts said that nearly two dozen fishing cats were killed in the state since 2014.
The current known global fishing cat strongholds are Sri Lanka, Bangladesh, West Bengal in India and the Terai-Dooars belt of the Himalayan foothills in India and Nepal.
Habitat loss along with the killing of fishing cats have led to a global population decline of the cat by around 30% in the past 15 years. It is expected to decline by another 30% in the Ganges-Brahmaputra delta over the next two decades.
"The villagers have also formed a committee that would inspect the carcass whenever a goat is killed. The committee would decide whether the goat has been actually killed by a fishing cat before giving the compensation," said Adhya.
The state forest department pays compensation to villagers whenever they suffer losses because of man-animal conflict including deaths, injuries and damage to property.
"But the process is cumbersome and such compensations are hard to get. So we have decided to come up with our own compensatory model," said Pankaj Modak, a villager.
Villagers said that while on one hand some of the calves would go out as compensation, the rest would provide livelihood to poor farmers who are rearing them.