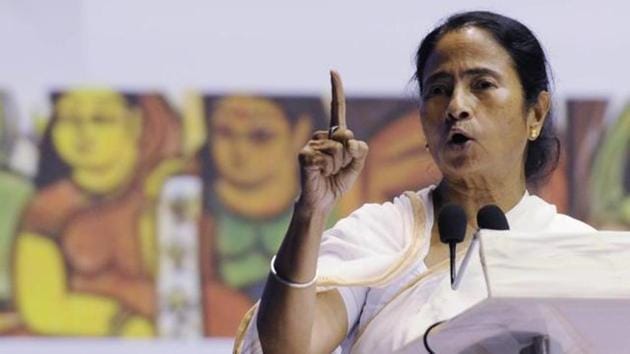 Didi asks her men to prepare list of those who lost jobs
The list will be submitted to the President.
PUBLISHED ON DEC 23, 2016 08:38 AM IST
Raising the pitch of her tirade against Narendra Modi's government, chief minister Mamata Banerjee on Thursday called upon members of her party, the Trinamool Congress, to draw up a list of people who lost their livelihood because of the Centre's demonetisation policy. Alleging that the decision rendered almost 10 crore people jobless, she said she would submit the list to the President.
"We will follow only one slogan — 'Modi Hatao, Desh Bachao'. Everywhere, right from the block-level, our party workers will build up this movement in the people's interest," the Trinamool chief said. She also instructed all party MPs to further sharpen their attack against the Prime Minister and the BJP both in and outside Parliament, and gave Rajya Sabha member Sukhendu Sekhar Roy the responsibility to oversee the preparation of the list.
Hinting that her fight will now extend beyond the borders of Bengal, she said, "Nearly 100 people have already died after the decision… the country is moving towards a cash famine. Between January 1 and January 8, we will celebrate the foundation day of our party with cultural event and, simultaneously, spread the anti-demonetisation movement."
Laying emphasis on the need to prepare the list of people who have lost their jobs, Mamata said the list will include the names of those who were forced to return home from other states after losing their jobs in the backdrop of demonetisation.
A senior Trinamool leader told HT, "The preparation of this list indicates that she is trying to involve all the victims of demonetisation, including the worst-sufferers, in the movement."
Party sources said district unit presidents will prepare the lists in their respective districts and submit them to Sukhendu Sekhar Roy. Roy will scrutinise and then submit them to the party chief who will then take it to the President. The tentative deadline for the list to be prepared is December 31.
Soon after the Modi government's decision to scrap old Rs 500 and Rs 1,000 notes on November 8, Mamata had called on President Pranab Mukherjee with a delegation of opposition leaders and submitted a memorandum to him opposing the government's move. "Mamata Banerjee was the first leader in the country to oppose the demonetisation policy, correctly predicting that it will affect a vast number of people. Today, almost all opposition leaders are echoing her," Roy said.
Close