Tips for a sustainable and eco-friendly make-up routine
Published on Nov 27, 2022 11:59 AM IST
Sustainable and eco-conscious beauty routines are important as it helps to conserve resources and combat climate change. Check out top tips for a sustainable and eco-friendly make-up routine.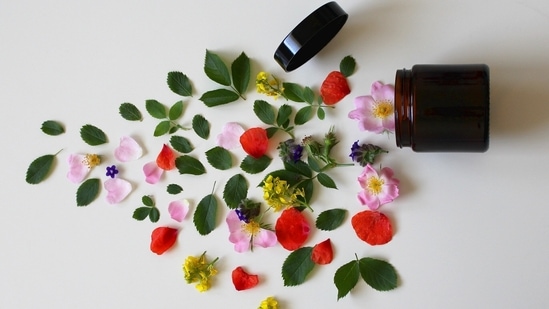 The climate crisis becomes more and more obvious with each passing year. Our individual decisions do matter, however, how insignificant they may seem in comparison to the enormous difficulties our society is currently facing. Your beauty regimen is one thing to take into account in that regard. More specifically, what you buy, how frequently you buy it, and whether it is disposed of in a landfill after usage. This is due to the fact that the beauty business is one of the biggest pollutants in the world. Global sales of packaging for cosmetics and personal care products reached 152.1 billion units in 2018 alone, according to Euromonitor International, the majority of which will never be recycled. (Also read: Does your makeup have mica? )
In an interview with HT Lifestyle, Karishma Mehra Sanghi, Founder of Forest Trove, says " Sustainable, eco-conscious beauty regimens are one of the biggest beauty routines nowadays as it helps to conserve resources and combat the climate changes. We all need to be intentional about the things we are buying and bringing into our homes." She shared some important tips for a sustainable beauty routine and being kinder to the planet.
1. Eco-friendly packaging: Ideally we need to shop for brands which have environmentally friendly packaging, avoiding the use of plastic.
2. Ingredients formulation: Seek brands which are natural and organic in nature. Always have a look at the list of ingredients that they are using.
3. Cut back on waste: We can cut back on waste by using a product for more than one skincare regime. For eg; use a face scrub as a foot scrub or an exfoliating lip scrub.
4. Try reusable wipes: The traditional face wipes are a one-time use but use the biodegradable option of washable cloths, and reusable make-up pads.
5. Recycle the beauty jars: We all need to be considerate and conscious about how we dispose off the jars. You can rinse your product and place it immediately into the appropriate recycling bin if it is made of a single, universal material, such as glass, plastic, or cardboard. If you are unsure, look at the label on the back of the container to find out how to properly get rid of it. We should also consider using empty containers as travel containers or for storage purposes.
6. Finishing the old products before we purchase new ones: We understand how tempting it can be to stock up on new products we want to experiment with. Considering that beauty products have an expiry date, it's better to finish up what you have first before buying something new.
We couldn't be happier that sustainability is getting its time in the spotlight. An important change to make when designing a more eco-friendly beauty routine is to choose your beauty brands wisely. Look for those that look after the planet, use natural and organic ingredients and don't test them on animals.