Rose Day 2023: When is rose day, history and significance of the day
Feb 07, 2023 08:18 AM IST
Rose Day 2023: Here's a look at date, history, significance and all that you need to know about the special day.
Rose Day 2023: The special time of the year is here. Valentine's Week is just a few days away and we cannot keep calm already. This is the time of the year when the world paints itself red in the shades of love. People, who are in love and have found their significant other, celebrate the day with their special person, and promise to be with them forever. Valentine's week teaches us the importance of love, and how love can conquer it all. It doesn't just mean the love we have for our partners. Valentine's Day also celebrates the love that we have for our family members, friends and most importantly, for ourselves. It spreads love of all kinds, and teaches us how in the world smeared by hatred, all we need is a bit of love to change it for better.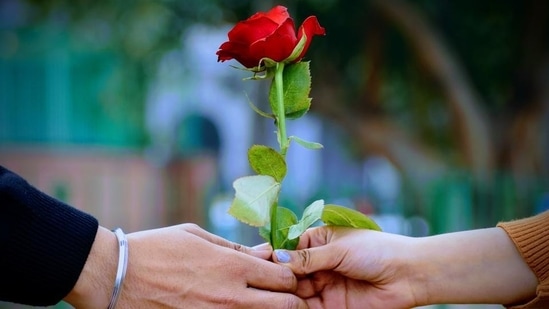 Valentine's Week commences with rose Day. As we gear up to celebrate rose Day, here's a look at the date, history and significance of the day:
ALSO READ: Valentine's Day 2023: Zodiac signs that make the best couples
Date:
Rose Day, every year, is celebrated on February 7. on this day, people paint the town red – with the colour of the red rose, that denotes love and passion. People gift roses to the person they love and declare their passion to the world. However, it is not mandatory to gift a rose only to the partner. We can also gift a rose to our parents, or to a friend, whom we love unconditionally. We should also learn t practice self-love by buying ourselves roses, or flowers of our choice.
History:
It is believed that the practice of gifting roses was started by Victorians to express their love for each other. Since then, Rose Day celebrates the expression of love by gifting each other roses.
Significance:
While red roses are a clear winner for the special day, there are other roses that can be gifted to the ones we love. Yellow rose denotes friendship and the joy of new beginnings, while, white rose expresses innocence and purity. Orange rose on the other hand, is used to express desire, and pink rose denotes appreciation ad gratitude.