Alia Bhatt's yoga coach shares 9 easy stretches for improving joint health that anyone can do at home: Watch video
Published on Aug 25, 2022 04:23 PM IST
Alia Bhatt's yoga coach Anshuka Parwani dropped a video of herself demonstrating nine easy yoga stretches for improving joint health. Anyone can do these stretches, and that too in the comfort of their homes. Check out the video to know more.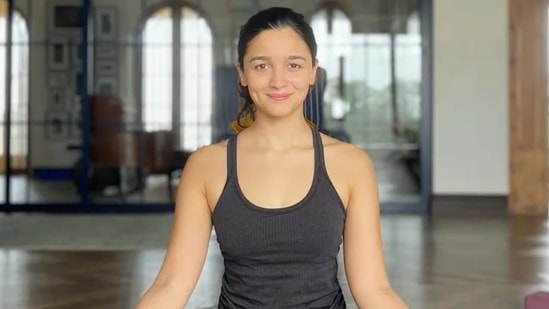 For most of us, we spend the majority part of our day sitting at desks and working in front of a laptop. After the pandemic, our mobility has drastically reduced, and it has had an unhealthy impact on our overall health, especially our joints. Without any exercise or movements, our joints become stiff. It leads to less flexibility, range of motion in the muscles and tendons, and pain in various body parts. If you're also struggling with the same, we have a solution for you - Nine easy yoga stretches to mobilise your joints. The best part - anyone can do these poses in the comfort of their homes.
On Wednesday, celebrity yoga coach, Anshuka Parwani, known for training Alia Bhatt, Kareena Kapoor Khan, Deepika Padukone, Ananya Panday and Rakul Preet Singh, took to Instagram to drop a video of herself demonstrating yoga stretches for 'mobilising the joints'. She did nine movements in the clip. They involved the neck, shoulder, spine, elbows, wrists, and more stretches. While Anshuka did the yoga stretches sitting in Sukhasana on the yoga mat, you can easily do them sitting on the chair if you are not comfortable on the floor.
The clip begins with Anshuka doing Neck Movements. She follows this with Shoulder Rotations, Elbow Bending, Elbow Rotation, Hand Clenching, Wrist Bending, Shoulder Side Stretch, Spine Twist, and Spine Movements. Check out the video below. (Also Read: Alia Bhatt's trainer suggests tips and yoga breathing technique to keep energy levels up in scorching heat: Watch video)
Anshuka also penned a note explaining why we need to mobilise our joints and do these stretches. Explaining the benefits, Anshuka wrote, "Let's talk about joint health. Mobilising the joints is really important, as it helps to make the muscles more flexible and to increase the range of motion of the muscles and tendons. These simple joint exercises and stretches strengthen the muscles and help to move them with more ease and lessen the risk of injuries. Make these simple stretches a part of your routine - it will only take a few minutes."
So, are you trying out these movements to unwind after a long day?