End-stage liver disease: Symptoms and everything else you need to know
Jan 02, 2023 03:41 PM IST
As liver disease progresses through its many phases, damage to the liver can build up. Your liver's capacity to perform its functions correctly is impacted by each stage collectively. Watch out for these symptoms and know everything about end-stage liver disease
In most cases, there are four phases of liver damage, starting with inflammation and ending with end-stage liver disease (ESLD) where any disorder that causes inflammation or liver damage is referred to as a liver disease. As liver disease progresses through its many phases, damage to the liver can build up and your liver's capacity to perform its functions correctly is impacted by each stage collectively.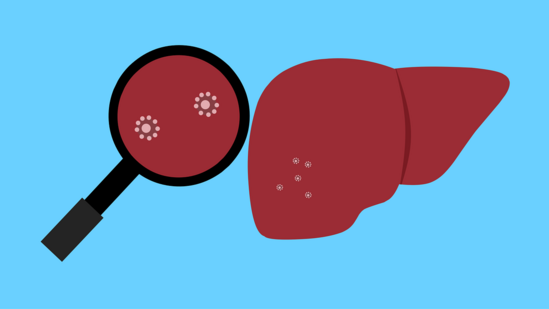 The four phases of liver illness or injury are as follows:
Inflammation
Fibrosis
Cirrhosis
End-stage liver disease (ESLD)
In an interview with HT Lifestyle, Dr Gaurav Chaubal, Director – Liver, Pancreas, Intestine Transplant Program and HPB Surgery at Global Hospitals in Parel, shared, "Hepatitis C which has reached its end stages has caused significant liver damage. Over a period of years, the hepatitis C virus gradually scars the liver, frequently starting with inflammation (cirrhosis). People sometimes have moderate or no symptoms of liver illness for years or even decades before developing cirrhosis."
Talking about end-stage liver disease (ESLD), he said, "ESLD is a catch-all phrase that may be used to refer to a variety of ailments, including decompensated cirrhosis, also known as stage 4 advanced cirrhosis and chronic liver failure due to hepatitis C. The liver's ability to function has severely declined at this point. Hepatic encephalopathy and ascites, a kind of abdominal swelling, are consequences of ESLD (reduced brain function). A liver transplant is the only therapy that can reverse ESLD."
According to him, if you have ESLD, a liver transplant could be necessary. Dr Gaurav Chaubal revealed, "A surgeon replaces the damaged liver with a liver from a healthy donor during a transplant. Treatment for cirrhosis focuses on preventing further deterioration of the disease. It could be able to reduce or halt the harm." He listed the end-stage liver disease symptoms as:
Simple bruising or bleeding
yellowing of your skin or eyes that is persistent or recurrent (jaundice)
strong itching
Continent pain
reduced appetite
Nausea
swelling from an accumulation of fluid in your legs and abdomen
memory and attention issues
He highlighted that the normal progression of cirrhosis results in liver failure, when the liver loses most or all its function. Additionally, those who have cirrhosis may experience the following:
Esophageal varices, a disorder marked by swollen veins in the tube connecting the throat and stomach (the oesophagus), can cause bleeding in the gastrointestinal system.
Damage to the brain and neurological system brought on by an accumulation of toxins in the blood (hepatic encephalopathy).