How to maintain your spiritual health
Feb 03, 2023 06:30 PM IST
This text below will give you tips on how you can stick to the mystical path even when worldly challenges are a dime a dozen.
Life can get stressful and tiresome, to say the least in our contemporary society with hectic schedules, busyness and over-stimulation. We find ourselves like the proverbial White Rabbit in Alice in Wonderland, running helter-skelter in a haphazard search for something unattainable. We always have somewhere to be and we are always late!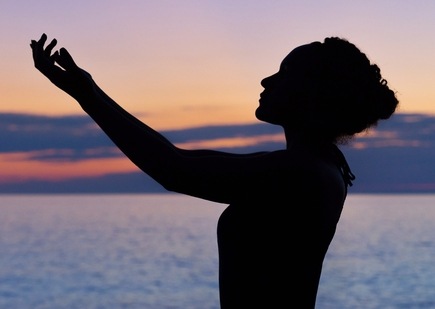 We never have enough for we always want more; there is nothing that can satiate our hubris. Our ego driven personalities are ruthless. Our actions are laden with the toxicity of competitiveness that is fostered by society at large. Our minds are bogged down with the stress of having to keep up with appearances and we're afraid to open up and appear vulnerable. The Jungian Masks we wear just keep piling up in number. We play so many different roles throughout the day, that sometimes we can forget who we are and not to mention, it is extremely exhausting!
Even if we have embarked on a spiritual quest or at least decided to, we experience insurmountable obstacles on the path and most of us give up. Nah, too much work! But it need not be.
This text below will give you tips on how you can stick to the mystical path even when worldly challenges are a dime a dozen.
1. SALT BATH
Using water as a healing tool can be extremely beneficial and if you look through different spiritual/religious systems, you'll see that they all use water as a magical component. Like the Baptism ritual in Christianity is based on the idea that water purifies. Ritual ablutions are practiced by Hindus, Buddhists, Sikhs and Jains. The list is endless. Water has memory and all of it found on earth and its atmosphere is older than the Sun!
Spiritual baths are like ablutions and they can rid your subliminal mind from the bombardment of negativity you face in life. Water helps the body calm down and clears the mind of disturbing thoughts. When you crawl into your tub, consider the act to be sacred and bless the water before stepping in. Think of this as a purifying ritual. You can of course buy tons of really expensive bath bombs, but you don't actually need them. All you need is rock salt or mota namak. You can add essential oils and herbs to the mix. If you pick the right herbs and crystals, then this bath becomes a therapy session and its energies greatly beneficial. The aroma, the salt, the oils all add to the heady feeling of bliss and relaxation. When you chuck some crystals in the mix, you have magic! For instance, if you're going on a date, use Rose Quartz in your bath with rose essential oil and rose petals and watch Venus magic happen!
This salt bath has the potential to remove all negativity from your mind, body and soul. Physiologically, you'll see enhanced blood circulation and the prevention of skin ailments. It is a great antidote to insomnia. What a perfect self-care regime! Oh, and don't forget to light a white candle and switch off all lights, be safe though.
2. SAGING aka SMOKE CEREMONY
Numerous cultures worldwide have practiced smoke ceremonies in some way or another. Mostly people use incense, but camphor and other herbs are also burnt to drive away any negative energy in the place of work or residence. Before you begin this practice, you must understand that this act is not as mundane as burning a bunch of herbs, it's so much more. Smudging or cleaning the aura with smoke helps you align with your inner vibration and shuts off all the external din. When you sage your space, you're doing away with all the emotional pain and anguish people experienced there. You're driving out the hurt, the suffering, the tears and the pain.
This is a symbolic way to affirm to your unconscious that you're ready to let go. You don't want to hold onto anything as the extra baggage is just not worth it. Smudging brings an infusion of positive and mystical energies almost immediately and vivifies your whole being. Always remember to open your windows so the negative energies can escape when they're being driven away. Start from your front gate and keep moving north all the while chanting, "Air, Fir, Water, Earth, cleanse, dismiss, dispel" and move through each room till you reach the front gate again.
Let the smoke waft through your home or office. Make sure to target nooks and crannies, crevices and all damp spots. Smudge your clothes, but be careful with the burning incense as if you're clumsy, you can inadvertently start a fire. Sage the people at home too. Just wave the smoke on their person and say a prayer. Smudging can be done anytime, but it's best to do this weekly and definitely when you're moving into a new house.
3. DAILY PRAYER OR SELF-AFFIRMATION
The prayer or mantra you decide to chant is a deeply personal thing and you can always tune into your intuition to find answers if you're not from a religious or spiritual background and you have no idea what to do. Then I suggest, look into all the systems that interest you and try prayers from them all so as to better identify what truly resonates with your soul. Your body will tell you if you're being pulled towards a certain prayer. Your mind will signal to you by becoming calm and quiet. However, after a few months of trying multiple prayers and finding the correct one for you, stick with it!
No matter how busy your schedule gets, always carve out an hour or so for your spiritual practices. Even if you skip a day, resume again whenever you can. The point is to integrate daily prayer as a sustained practice in your life. If Psalms or mantras don't work for you, then try self-affirmations. When you wake up in the morning, you should definitely chant this prayer and throughout the day you can keep going back to it. Your prayer will become your constant companion that will connect you to the divine energies and will help you navigate through all the hassles and stresses of life. Your mind and body will begin to listen to you and can help you tap into an inner reservoir of ever-expanding resources of love, bliss, strength and empathy that emanate from within. Never forget your prayer or your mantra, keep repeating it in your mind, as often as possible.
Just remember to stick to your spiritual commitment, no matter what life throws at you. A little salt water dip on occasions, a little dance and smudge ceremony every Saturday, a soul-stirring prayer on repeat and tons of self-love and self-compassion, there…a perfect recipe for happiness!
The article has been authored by Tina Mukerji, a soul guide working with Astrology, Tarot, Psychism, Yoga, Tantra, Breathwork and Mantras. She works to discover the inherent archetypes, by studying astrological charts.
Topics