Keep your kidney hale and hearty
Published on Mar 13, 2022 11:38 AM IST
As we observe World Kidney Day today, doctors share the causes behind kidney diseases and how to improve the organ's functioning by opting for a healthy lifestyle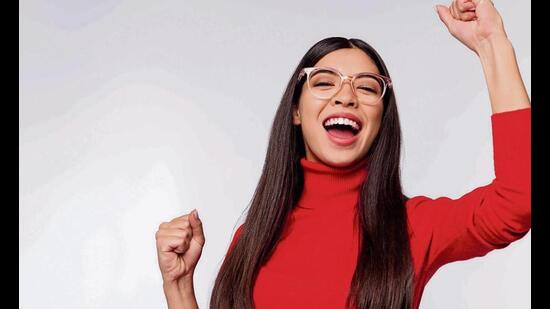 A pair of bean-shaped organs on either side of the spine, each about the size of a fist, at the lowest level of the rib cage are our kidneys, one of the most important organs for the human body to function. Every year, the world commemorates World Kidney Day on March 10 to raise awareness about kidney health and how deterioration of kidneys can affect one's life.
We take this opportunity to help you improve your kidney function and bust a few myths along the way.
"Kidneys play an important role to remove wastes and extra fluid from the body. Also, they remove acid that is produced by the cells of the body besides maintaining a healthy balance of water, salts, and minerals—such as sodium, calcium, phosphorus, and potassium —in blood," says Dr. Reetesh Sharma, Director Nephrology and Kidney Transplant Medicine,Asian Hospital Faridabad. In the absence of this balance - nerves, muscles, and other tissues may not work optimally. Kidneys are also responsible for the production of hormones that help control blood pressure, make red blood cells, and keep our bones strong and healthy.
Most kidney diseases are insidious in nature, so they can go unnoticed unless tested. "It is advisable to consult a doctor if you experience symptoms like burning while passing urine, frequent urination, painful urination, and blood in urine, foamy or frothy urine, swelling of eyes or face, extreme tiredness or weakness or inadequate urine passage. Beyond the age of 40, regular urine tests and blood pressure checks are advised," chips in Dr. B V Gandhi, Mentor, Renal Sciences, Sir H. N. Reliance Foundation Hospital.
Causes that lead to kidney diseases
"Obesity, high blood pressure and diabetes are the major diseases which leads to kidney failure in adults while in pediatric age group birth defects are the major cause for kidney failure," says Dr Amit Agarwal, Consultant, Nephrology Madhukar Rainbow Children's Hospital Delhi.
Early detection of kidney diseases can help in treatment through antibiotics, steroid treatment (as and when required) and antibiotics for urine infection or obstruction like stone can be removed
How to improve kidney health
- Keeping oneself active and healthy can help avoid any kidney diseases. Walking, running, cycling, and even dancing are all beneficial to health.
- Avoid overdose of medicines. A frequent cause of kidney injury might be the use of over-the-counter (OTC) pain medications. If you use them on a regular basis for chronic pain, headaches, or arthritis, you must stop using them immediately.
- Avoid smoking, tobacco products, and focus on eating fresh, naturally low-sodium foods such as cauliflower, blueberries, seafood, and healthy grains.
- Maintain blood pressure and diabetes within prescribed range, maintain normal weight
- Consume at least 2- 2.5 liters of fluids every single day along with water-rich foods and fruits like watermelon, muskmelon, cucumber, salad, buttermilk, etc.
(Dr. Sunita Dube, founder of Aryan Medical Hospital and MedScapeIndia)
Foods to eat
A healthy lifestyle, balanced diet, and physical workout can keep the kidney healthy. "Excess salt, protein supplement powders, over the counter painkillers can damage kidneys. Egg, paneer, pulses, cucumber, Fish, Chicken, Cereals, and fruit like Papaya and Guava are highly beneficial," says Dr Ravi Bansal, Senior Consultant, Nephrology, PSRI Hospital, New Delhi.
"For good kidney health a person should take good amount of water, any urinary infection should not be avoided and be reported to physician, salt intake should be low (3gm per day), avoid consuming fast foods, soft drinks, smoking, alcohol etc. , also should lead a healthy lifestyle as obesity can severely damage the kidney, " adds Dr. Neeru P Aggarwal, Senior Director - Nephrology and Kidney Transplantation,Max Hospital, Vaishali .
However, once you develop kidney disease, patients should avoid high protein food items, processed food and non vegetarian food. Also, restrict various kinds of fruits, juices and adhere to a strict diet as advised by a kidney specialist. "People feel low sodium salts and rock salts such as 'Sendha and kala namak' are good for blood pressure control in renal failure, which is not the case. These salts are high in potassium and since failing kidneys have limited capacity to excrete salts, patients tend to develop high potassium levels with such salt intake. High potassium can lead to fatal cardiac arrests and hence should be avoided completely in patients having kidney problems," adds Dr Kabra
5 common myths about kidney health and disease
Myth - Kidney disease is a rare condition.
Fact - It is actually a very common condition. In our country, around 800 per million people have kidney disease.
Myth - Only treatment is dialysis.
Fact - In early stages, patients can be managed with medicines. Advanced treatments to retard and sometimes even reverse the disease process are now available. Once progressed to advanced stages, Renal Transplant is a much more cost effective and superior treatment than dialysis with more than 90% success rates.
Myth - If you are passing urine, you do not have kidney disease and do not need dialysis.
Fact - In early stages, urine output is well maintained and it takes more than 70% kidney damage to both the kidneys before urine output starts decreasing. Blood and urine examination done regularly in patients with risk of developing kidney disease can help detect kidney failure early and be treated effectively.
Myth – Diabetes and BP do not affect kidney
Fact - Diabetes and BP dose affect kidney
Myth – Painkillers are safe
Fact - Painkillers are not safe
(Inputs by Dr. Shri Ram Kabra Director Nephrology and Kidney Transplant Medicine QRG Super Speciality Hospital Faridabad and Dr. Amit Langote, Nephrology, Transplant Physician Apollo Hospital Navi Mumbai)
Personalise your news feed. Follow trending topics