Naseeruddin Shah says he suffers from Onomatomania: What it means, is it a psychological condition?
Published on Mar 07, 2022 10:44 AM IST
Naseeruddin Shah revealed that he suffers from an ailment called Onomatomania. Read what it means, whether it is a psychological condition and all you need to know.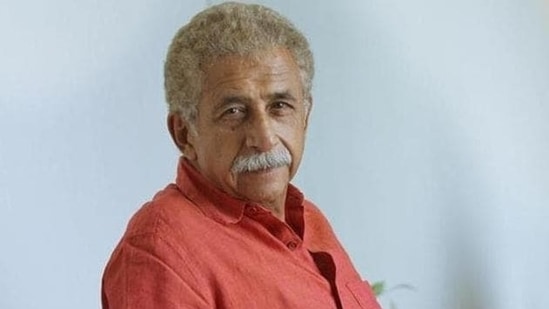 Actor Naseeruddin Shah recently opened up about how he 'suffers from an ailment called Onomatomania'. The actor explained the same in an interview with a YouTube channel called Chalchitra Talks. He said, "I suffer from an ailment called Onomatomania. I'm not joking. It's a medical condition. You can check it in the dictionary." He further explained, "Onomatomania is an ailment in which you keep repeating a word or a phrase, a sentence or a verse or a speech for no reason at all. Except that you like to hear it. I do it all the time so I am never quite at rest. Even when I am sleeping, I am going over some passage I love."
What Is Onomatomania?
Onomatomania is a fixation on certain words and their supposed significance. People with Onomatomania obsess over particular words which they use repeatedly.
According to Dr Parul Adlakha, a clinical psychologist based in Delhi, "Onomatomania is a state where the person is preoccupied with a particular word, phrase, line and more, and tends to use the same repeatedly in conversations. The preoccupation can also manifest sometimes as the inability to recall a certain word or phrase and being obsessed with that."
Is Onomatomania a Psychological Condition?
According to Dr Samir Parikh, Director, Mental Health and Behavioural Sciences, Fortis Healthcare, it is not. He says, "Onomatomania is not a condition, it is a random term. So, let us not call this an illness per se or a psychological condition. It may bother some people only if it impacts their overall functionality. Moreover, we consider anything an ailment only when it affects our day to day life, which includes our personal and professional life."
ALSO READ | Health tips: Ways to boost physical well-being in 2022
He further explained Onomatomania and said, "For example, people with a bend for literature or who have an interest in language or someone who likes music, they may have more repetitive thoughts about the things that they like. Additionally, if you are not able to recollect a song and you keep thinking about it repeatedly or if you like using certain words that according to you fit better in the explanation even though there are other words available. Beyond that, I don't see Onomatomania as anything else. So, to call it a clinical condition or a psychological aberration would not be right at all."
On whether Onomatomania can affect a person's day-to-day life and if there are symptoms to recognise it, Dr Samir Parikh said, "No, it is almost impossible for Onomatomania to do that because we haven't seen any such cases. But if it would, then probably it will have many other manifestations. For instance, if you have a particular problem which has seven or eight presentations, one of them being Onomatomania, and you may have an obsessive thought process around other things, then it becomes a different case."
In the end, Dr Parikh concluded that "we don't know if Onomatomania can affect a person's daily life. Different people with different personalities would have different thought processes. If one has an inclining to literature thought process, they would have a need to use exact right words. This is okay because they are part and parcel of our lives. So, if it is a cause of concern, we need to figure out why it is even a cause of concern."
Topics
Personalise your news feed. Follow trending topics