US: FDA approves anti-Alzheimer's drug
Jan 07, 2023 03:40 PM IST
Preliminary data from a September trial showed the drug slowed cognitive decline by 27% in patients. It also indicated that the treatment risks brain swelling and bleeding among some patients.
The US Food and Drug Administration (FDA) on Friday approved a new drug designed to slow cognitive decline in those suffering from Alzheimer's disease. The new treatment, known as Leqembi or lecanemab, was approved through an accelerated process. It follows the approval of the anti-Alzheimer's drug Aduhelm, which a US congressional investigation criticized for alleged "irregularities."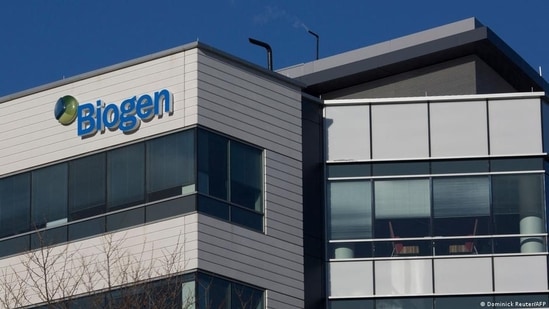 What did the FDA say?
The FDA said in a statement that Leqembi and Aduhelm represent "an important advancement in the ongoing fight to effectively treat Alzheimer's disease." "Alzheimer's disease immeasurably incapacitates the lives of those who suffer from it and has devastating effects on their loved ones," Billy Dunn of the FDA's Center for Drug Evaluation and Research said.
Dunn said that Leqembi is "the latest therapy to target and affect the underlying disease process of Alzheimer's, instead of only treating the symptoms of the disease." (Also Read | Can Covid-19 cause Alzheimer's disease? Here's what an expert says)
What else do we know about the drug?
Preliminary data from a trial in September showed that the drug, known as Leqembi or lecanemab, slowed cognitive decline in Alzheimer's patients by 27%. The phase three trial involved nearly 1,800 people and ran over 18 months.
The trial also indicated that the treatment risks brain swelling and bleeding.
Earlier, the agency also approved another drug for the treatment of Alzheimer's, Aduhelm. The FDA approved the two drugs through an accelerated process for serious conditions where there is an unmet medical need.
The two drugs were developed by Japanese firm Eisai Co Ltd and US firm Biogen. Eisai said the drug would launch at an annual price of $26,500 (€24.900).
A US congressional investigation said the accelerated process for Aduhelm was "rife with irregularities" and criticized the FDA and Biogen. The report also argued that Biogen set an "unjustifiably high price" for the drug, at $56,000 a year.
Leqembi belongs to a class of treatments that aims to slow the advance of Alzheimer's by removing clumps of the toxic protein beta amyloid from the brain. These clumps cause brain cells to die, leading to brain shrinkage.