Psychologist explains three behavioral traits of kids. Video inside
Published on Jun 27, 2022 11:29 AM IST
From bargaining and negotiations to kids' aggressive behavior, Dr Jazmine McCoy decoded the traits and explained what it means to her Instagram followers.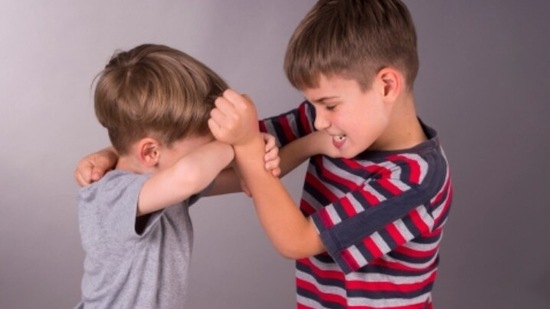 Parenting can be a little tricky. Being parents has its own perks with all the love that you get from your kids. However, parenting also involves doing the difficult parts like explaining to the kids when they act differently or decoding their behavior and understanding the emotional phase that they are going through. As kids grow up, their behaviors and their attitudes can tell us a lot about the way they are feeling. It is important to teach them to express themselves in the healthy way – otherwise, they often grow up to be adults with communication issues and childhood traumas of not being understood and acknowledged by their parents.
ALSO READ: Teach kids how to express anger in a healthy way: Psychologist explains
Dr Jazmine McCoy, who goes by the name The Mom Psychologist on Instagram, is known for sharing insights on parenting and how to understand the behavior of kids. She addressed the issue of three particular behavioral traits of kids and explained it for her Instagram followers. " Much of what seems like misbehavior is really your child trying to express their feelings and re-connect," read an excerpt of Jazmine's post.
Acting mean: Often kids act mean with their siblings, friends and their family. They act combative and get very aggressive with their actions and words. They also tend to get super opinionated at times. What may look as aggression is actually the kid feeling overwhelmed and frustrated about something. This kind of behavior also means that they need some kind of reassurance from their parents and want to set a boundary. Most importantly, it means that they need a break.
Asking questions: Sometimes we are faced with situations where the kids ask one question repeatedly to us. What may look irritating and tiring for us is actually the kid portraying stress and uncertainty with his/her questions. This can also mean that they expect a connection or some kind of acknowledgement from their parents. They can be explained the same thing in a different way as well.
Bargaining, negotiations: When a kid keeps on negotiating or bargaining about a particular boundary, it means that they want to be heard and they have difficulties in processing the boundary.
Personalise your news feed. Follow trending topics