Reasons why we ignore red flags in relationships
Jan 26, 2023 11:14 AM IST
From minimising the red flags to expecting the person to change, here are seven reasons why we ignore red flags in a relationship.
Not all relationships are meant to last forever. Some relationships, in the later stages, show us the truth that they are not compatible for us. Often in relationships, people exhibit toxic traits which can harm the other person, physically, mentally and emotionally. When we are in such relationships, we often take a long time to figure out a way to come out of it, and end the relationship for good. But watching the red flags and acknowledging them are the first steps of accepting that there is a problem. In a relationship, people often take a long time to observe the red flags and know that they are not good for them. But why does it happen?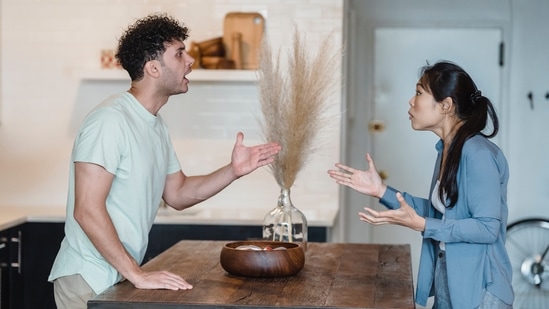 ALSO READ: 5 tips for couples to build intimacy and trust in a relationship
In one of her recent Instagram posts, Therapist Sara Kuburic explored this situation and wrote, "Realistically, every relationship will have some red flags. It's our job to be aware of them and decide if it's something we are willing to put up with," she wrote. Sara further listed down seven reasons why people ignore red flags in a relationship:
Focus: We choose to focus on the potential that they have and the relationship has, rather on the red flags that they exhibit.
Minimise: We often notice the red flags and know that they are unhealthy for us, but we choose to minimise them and carry on, instead of calling them out.
Relationship to work: We expect the relationship to work since we have already invested time, energy and emotions in it.
Change: We notice the red flags but take it up as a project to change the person to become a better being.
Loneliness: Being lonely can be a big reason for taking in toxic traits of others and still expecting them to stay with us.
Hope: We still keep the hope that we are wrong about the red flags, and that it will change in the coming days.
Belief: we have the belief that we do not deserve better, so we stick on to it.