BJP fields Delhi-based entrepreneur as Darjeeling candidate; pro-Gorkhaland outfits offer support
Published on Mar 24, 2019 11:50 PM IST
The BJP named Raju Bista, as their candidate for the Darjeeling Lok Sabha seat after sitting MP S S Ahluwalia said he would not contest from the constituency.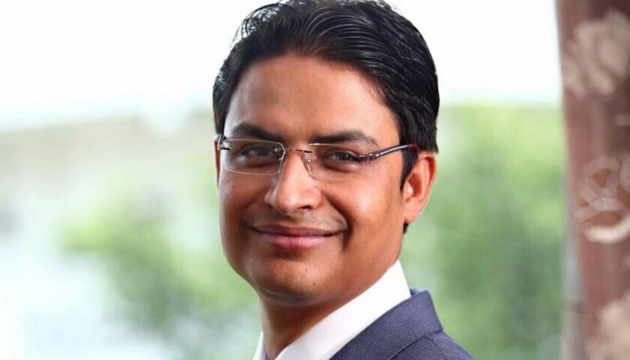 The Bharatiya Janata Party Sunday evening announced the name of Raju Bista, entrepreneur and managing director of a private company, as its candidate from the Darjeeling Lok Sabha seat in West Bengal.
S SAhluwalia, the sitting MP from Darjeeling and Union minister of state earlier told the BJP that he would not like to contest again from the constituency.
The constituency, which comprises the hill towns of Darjeeling, Kurseong and Kalimpong as well as the plains of Siliguri, has a sizeable Gorkha population.
Gorkha National Liberation Front (GNLF) and a faction of Gorkha Janmukti Morcha (GJM), the major local outfits that have carried out movements demanding a separate state Gorkhaland , offered support to Bista.
"The decision has been welcomed by the major parties in Darjeeling," BJP general secretary Kailash Vijayvargiya said in Delhi.
"We have to work for people in the hills as well as those who live in Siliguri," Bista said.
GNLF and GJM leaders said Bista's candidature was accepted by the two parties at a meeting of their senior leaders, including Maan Ghisingh, GNLF president.
Rohsan Giri, general secretary of GJM (Bimal Gurung faction) said, "The BJP candidate will be supported by GJM and GNLF. Bista will arrive in Bagdogra on Monday afternoon."
In his mid-thirties and a Gorkha from Manipur, Bista is considered close to Rashtriya Shayamsevak Sangh (RSS) leaders, local BJP workers said. He is the managing director of a company which makes electric lights. Bista lives in Delhi.
Neeraj Zimba, the GNLF spokesperson,said, "Bista's name was recommended by Prime Minister Modi and BJP president Amit Shah."
BJP had won the Darjeeling seat in 2009 and 2014 with the support of GJM.
Bista is likely file his nomination papers on March 26, GNLF leaders said.
A few days ago, the GJM faction led by its fugitive chief Bimal Gurung and GNLF, the second most popular party in the north Bengal hills, came together and announces their support for any candidate BJP chooses against Trinamool Congress.
GNLF led the first violent movement for a separate state carved out of the north Bengal hills. The struggle led by its leader Subhash Ghising between 1986 and 1988 resulted in numerous deaths.
GJM became popular in the hills in 2007, with Bimal Gurung, who opposed Ghising, taking over the movement.