Election Results 2019: Tough fight for Andhra's Vijaywada seat
The TDP has renominated Kesineni Srinivas who won the seat in 2014 defeating Konery Rajendra Prasad of the YSRCP.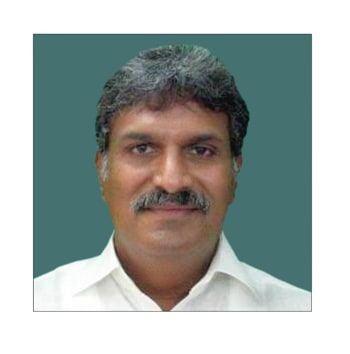 Updated on May 23, 2019 04:15 PM IST
Hindustan Times, New Delhi | By HT Correspondent
Vijaywada Lok Sabha constituency in Andhra Pradesh is located in Krishna district of the state. Since 1984, the seat has alternated between the Congress and the Telegu Desam Party (TDP).
Kesineni Srinivas of the TDP won the seat in 2014 defeating Konery Rajendra Prasad of the YSRCP by 74,862 votes while Congress candidate Avinash Devineni finished a distant third with just 39,751 votes.
This time, the election in Vijaywada shaped up as a clash among business tycoons with the TDP, YSRCP and the BJP fielding wealthy candidates.
Click here for Lok Sabha Election Results 2019
Click here for Election results 2019 Coverage
Click here for full Lok Sabha elections 2019 Coverage
While the TDP had renominated sitting MP Srinivas, the YSRC had fielded businessman and philanthropist, Potluri Vara Prasad. The BJP had named advocate Dileep Kilaru as its candidate. All three belong to the Kamma community, and it is possible that voters from other castes will tilt the balance. Congress had named Naraharasetti Narasimha Rao as its candidate from Vijaywada. Currently, its YSRC's Potluri Vara Prasad who is leading in the constituency.
The constituency comprises Vijayawada West, Vijayawada Central, Vijayawada East, Nandigama, Mylavaram, Tiru-vuru and Jaggayyapet Assembly segments.
According to the 2011 census, out of a total population of 2128486 42.72% is rural and 57.28% is urban population. The Scheduled castes (SC) and Scheduled tribes (ST) ratio is 18.45 and 3.77, respectively out of total population.
Vijaywada Lok Sabha constituency in numbers:
Name of the Lok Sabha constituency: Vijaywada
Reservation nature of constituency: General
2019 candidates: Dilip Kumar Kilaru (BJP); Naraharasetti Narsimha Rao (Congress); Kesineni Srinivas alias Nani (TDP); Potluri Vara Prasad (YSR)
Date of polling: April 11
Sitting MP, Party: Kesineni Srinivas, TDP
Winning margin in 2014: 74,862 votes
Runner up name, party: Konery Rajendra Prasad, YSRC
Number of voters in 2014: 1,564,513
Percentage of votes polled in 2014: 76
Number of polling booths in 2014: 1561
Number of women voters: 783,357
Close Story