Lok Sabha elections 2019| From airstrikes to sealing: Issues that pushed voters in Delhi
May 13, 2019 08:29 AM IST
The choice of issues varied with economic background, neighbourhoods, gender and age group of the voter.
From cross-border terrorism to sealing of commercial establishments, Delhi on Sunday came out to vote for a wide variety of reasons. During the campaign, the Bharatiya Janata Party's main plank was national security while the Aam Aadmi Party had sought votes for getting Delhi the status of a full state. The Congress showcased works done by the party's government in Delhi.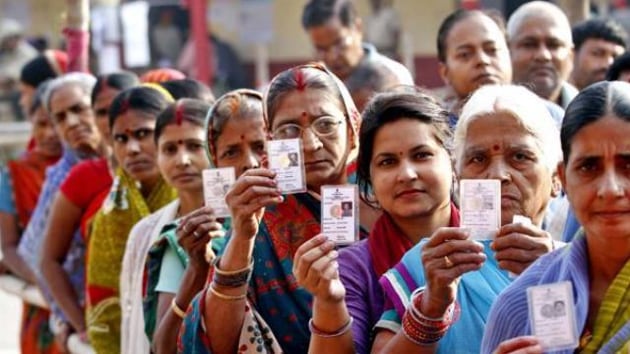 The choice of issues varied with economic background, neighbourhoods, gender and age group of the voter.
While waiting for their turn outside the polling booth in east Delhi's Khichripur village polling station, Nikesh Sharma, a businessman, and his friends were discussing how the Balakot air strike changed the political discourse in this elections. "This election is about national security. By doing the air strike at Balakot, the government has given a befitting reply to Pakistan," said Sharma.
Shubhankar Rai, 19, a resident of GK-II that falls in the New Delhi segment, said he voted for India to be "a stronger country" globally. "The task is to choose the lesser of the two evils. I feel India, at present, needs a strong leader. Two things stand out as the boldest steps by the current PM - demonetisation and the Balakot airstrike," he said.
For the traders in Chandni Chowk, demonetisation, roll out Goods and Services Tax and the sealing drive were the main concerns even though they felt national security was an equally important issue. However, opinions were divided in the order of priority. "Business has never as bad as it has been in the past five years. Profit margin has been reduced to only 10-15%. The economy needs to be revived," said Mohammad Tazir, who owns a crockery business in the area.
In Amar Colony market, which comes under the New Delhi seat, voters said they want the ongoing sealing drive to stop and their shops de-sealed. At least 400 shops were sealed in this market which were among 7,000 commercial units that have faced action in Delhi since December 2017.
Cheshtha Dung, 27, who runs a general store at Amar Colony market said they had kept their shop shut for more than a month "merely out of fear" at the peak of sealing drive. "Others might be voting for the country's betterment or safety in this election, but for us it is only to get relief from sealing. My father had got so scared of the drive that he forced us to shut this shop and had called workers to dismantle the top floor. Now, we have reconstructed the whole thing afresh," she said.
Uncertainty over their future was a key concern for the first time voters. Rahul Trehan, a resident of west Delhi's Dabri Mor, said, "I am a guest teacher at a municipal school, covering for the permanent teacher who has gone on maternity leave. In four months, I will be jobless again. I take tuition for students, but I need a permanent job. But where are the jobs?"
In North West Delhi constituency, Khairati Lal, 70, a retired MTNL employee, said youngsters are uncertain about getting a job after completing their education. Lal's grandson, who is a post-graduate, recently got a job in a call centre. Lal said, "Unemployment is a big issue which the government has failed to address. Young educated people are opting for odd jobs because the governments have failed to provide them work. The country can progress only if its youth is employed."
People in slums, resettlement and unauthorised colonies, had local concerns such as health, education and sanitation. Yasmin, 32, a resident of Trilokpuri, was all praise for the improvement in health and education sector in Delhi after AAP took over. "We can't afford private schools. This government has done a lot of work to improve the education standards in government schools. Even the mohalla clinics are good," said Yasmin.
In Bawana's Shahbad Dairy area, Sushma Jha, 32, said the AAP government paid heed to issues faced by the people living in the unauthorised colonies. "The AAP government has laid water and sewer lines in unauthorised colonies, provided free water and constructed streets in illegal colonies. The city government also provided battery operated e-rickshaws to the residents so that they can earn their livelihood," said Jha.
"Exciting news! Hindustan Times is now on WhatsApp Channels
Subscribe today by clicking the link and stay updated with the latest news!"
Click here!