Akbar wasn't great, Maharana was, says Yogi Adityanath
Yogi Adityanath says Maharana Pratap is undoubtedly among the heroes from our past who set a tremendous example of courage, patriotism and sacrifice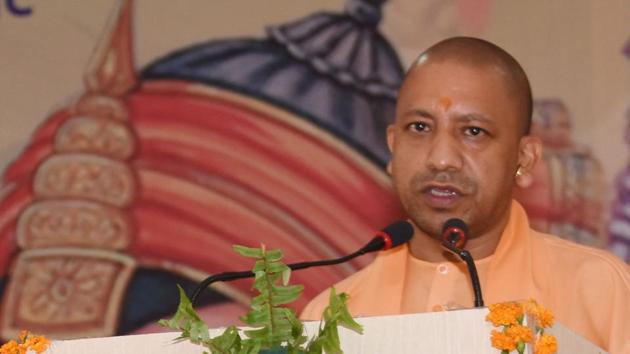 Updated on Jun 15, 2018 04:13 PM IST
Hindustan Times, Lucknow |
, Lucknow
HT Correspondent
Uttar Pradesh chief minister Yogi Adityanath said on Thursday that Rajput warrior Maharana Pratap, and not Mughal emperor Akbar, deserved the title 'mahaan' (great).
Adityanath's statement, made after unveiling a special issue of a fortnightly RSS magazine at a function on Thursday was an endorsement of the growing complaints from top BJP leaders that historians were not doing justice to Maharana Pratap.
The Rashtriya Swayamsevak Sangh, Vishwa Hindu Parishad and the BJP have consistently maintained that history written during Congress rule was biased and didn't do justice to Indian heroes.
"A society cut off from its roots can't be expected to lay the foundation of a strong future. Our past inspires us to move ahead. Maharana is undoubtedly among the heroes from our past who set a tremendous example of courage, patriotism and sacrifice," Yogi Adityanath said.
"It is not important as to who won the Battle of Haldighati...what is important is who stood up to the most powerful army of those times...Maharana Pratap displayed the courage and valour which is rare in history...the battle continued for years in the hills of Aravalli, and finally after winning back all his forts, it was proved that it is was not Akbar, but Maharana Pratap who was great," he said.
Praising the Mewar king, Adityanath said, "Maharana had made it clear that he would not accept Akbar as the 'badhshah' despite the fact that the Mughal emperor had sent Raja Man Singh as his emissary. There were several incentives on offer to Maharana if he had accepted Akbar's request. But, Maharana didn't compromise his integrity and that's why even 500 years later Mewar is synonymous with self respect, dignity and self esteem."
He said had Maharana Pratap accepted Akbar's conditions, we wouldn't have been remembering him today and Mewar would not have enjoyed the same status as it has now.
(with PTI inputs)
Close Story