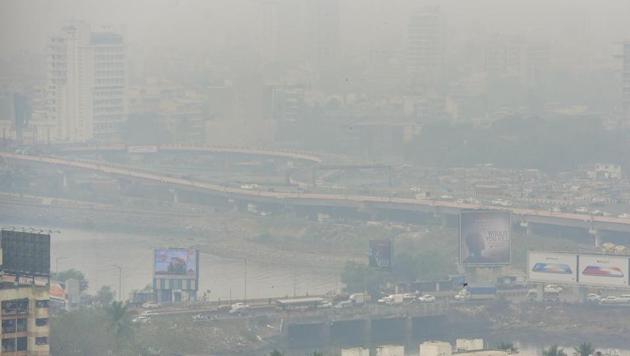 11 new stations set to monitor air quality in Mumbai from May
The Maharashtra Pollution Control Board has completed construction of the stations, which are expected to start functioning from May 1
UPDATED ON APR 03, 2018 01:28 PM IST
The project is a year behind schedule, but 11 air quality monitoring stations will start functioning from May. The centres will provide real-time air updates to citizens about the quality of air in their localities.
HT had first reported on November 10, 2016, about the plan to construct these real-time air pollution monitoring stations across the city, eastern and western suburbs by April 2017, but the state pollution control board failed to acquire all amenities and begin construction on time.
Air quality experts said it is important to expand the air quality monitoring network in Mumbai because the current monitoring is extremely inadequate. "A massive city like Mumbai cannot do with just two government run air quality stations (Sion and Bandra). Delhi currently has 30 such stations. Therefore, this is a right step and crucial because real-time data is important for developing a graded-response action plan," said Anumita Roy Choudhury, executive director, Centre for Science and Environment, Delhi.
The Maharashtra Pollution Control Board (MPCB) said it has completed construction of the air quality monitoring stations and they are expected to start functioning from May 1. Apart from Mumbai, six other real-time air quality monitoring stations will be inaugurated in the Mumbai Metropolitan Region (MMR), with one each at Thane, Navi Mumbai and Dombivli. Vasai and Pune will get two continuous air quality monitoring stations of its own. MPCB is developing a smartphone application and display boards, which will provide real-time air quality updates to citizens.
"In all, 17 such stations will start functioning from May. Each of these stations will monitor PM2.5 — small pollutant particles that can easily enter the lungs and cause respiratory and cardiovascular illnesses — as the lead pollutant," said P Anbalagan, member secretary, MPCB. "We wanted to inaugurate stations in Mumbai from April 1, but owing to some technical snags it has been delayed."
"While it is good that they are focusing on expanding the network, they need to simultaneously need to integrate these monitoring stations to a central reporting system, and disseminate the information. Based on this a comprehensive action plan needs to be developed and implemented as soon as possible," Choudhary said.
The details were released a day after HT reported that documents submitted by the Union environment ministry said that between 2014 and 2016, seven large industrialised cities around Mumbai had the highest concentration of two harmful air pollutants -- sulphur dioxide (SO2) and nitrogen dioxide (NO2) -- in the country.
Close