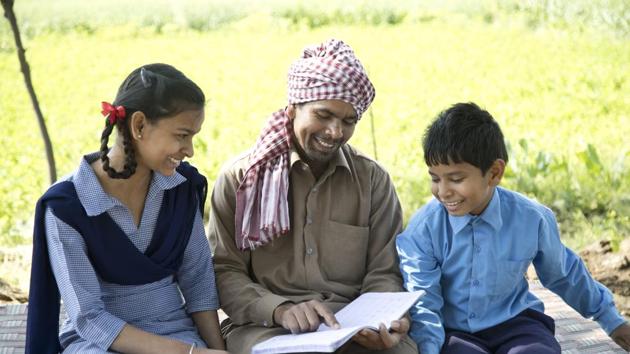 13 rural schools in Maharashtra to go international this year
MIEB schools will use local languages such as Hindi, Marathi, Urdu, Gujarati, Telegu, Kannada and Tamil.
UPDATED ON MAY 03, 2018 11:47 PM IST
MUMBAI Thirteen government schools in rural Maharashtra will follow the Maharashtra International Education Board (MIEB) curriculum from the upcoming academic year (2018-19), education minister Vinod Tawde said on Thursday. As part of the first stage, nursery to Class 3 in these schools will be run according to the new curriculum, said the minister. More classes may be added at a later stage.
MIEB is the second state-run school education board in Maharashtra, which, till recently, had only one board – Maharashtra State Board of Secondary and Higher Secondary Education (MSBSHSE) – which sets the curriculum and conducts examinations for affiliated schools. The new board was set up to provide a curriculum on a par with international curricula and make students more competitive.
According to Tawde, MIEB schools will offer an inter-disciplinary curriculum on the lines of Central Board of Secondary Education (CBSE) and Indian Certificate for Secondary Education (ICSE) curriculum, with some local elements. Students will be able to pick from a list of subjects on offer. "CBSE and ICSE curriculum have no connection with the soil. We will offer a local to global education," he said.
Tawde said the government has identified 13 zilla parishad-run schools with pre-schools (balwadis) for the transition. The minister said students who have studied in other boards can join these schools. The government has picked 70 school teachers from across the state to teach in these schools, along with some existing teachers. These teachers will be trained in the new curriculum, said Tawde. "We spoke with many experts, who suggested that students can cope up with a change in curriculum till Class 3," he said.
MIEB schools will use local languages such as Hindi, Marathi, Urdu, Gujarati, Telegu, Kannada and Tamil. The board will also have the authority to affiliate schools from other states and even international schools. After implementing the curriculum in 13 'Ojas' schools, the government plans to introduce the curriculum to 100 government-run and aided schools in the next academic year.
Close