60-year-old dies, four hurt in Mumbai tree collapse
Jun 25, 2018 01:02 AM IST
According to the police, gusty winds caused the tree to fall on the stalls on Fashion Street at Azad Maidan
A senior citizen was killed and four others suffered injuries as heavy rain led to a tree fall in south Mumbai on Sunday evening.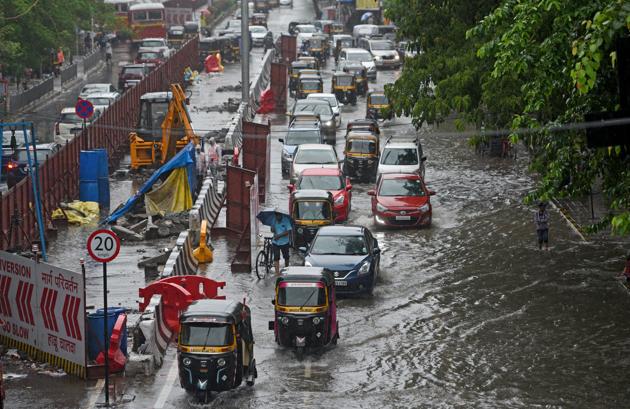 This is the second tree collapse death in the city this monsoon.
According to the police, gusty winds caused the tree to fall on the stalls on Fashion Street at Azad Maidan. While Bastian PV, 60, suffered a skull fracture and died on the spot, another stall owner identified only as Singh, 60, is in critical condition.
Three other stall owners, including Singh's son, Santosh, suffered minor injuries.
Vasant Vakhare, senior inspector of Azad Maidan police station, said, "We have
registered a case of accidental death and are conducting further investigation to check whether the civic body was negligent."
The Brihanmumbai Municipal Corporation (BMC) officials said the tree was proposed to be cut for road widening of the Bombay Hospital road.
"The tree was reportedly weak," said Kiran Dighavkar, assistant commissioner of the ward, refuting the allegations that trees in the area were not trimmed before the monsoon.
On June 9, Drushti Mungra, 13, died after a tree collapsed on her in Dahisar.
Meanwhile, a wall on Guru Govindsingh Marg in Mulund west and cowshed in Jogeshwari collapsed on Sunday.
No casualties were reported.