Mumbai cops seek Twitter's help to retrieve AIB's deleted tweet of PM Modi
Mumbai city news: While screenshots will suffice initially, a court of law will require site to verify photo, say cyber experts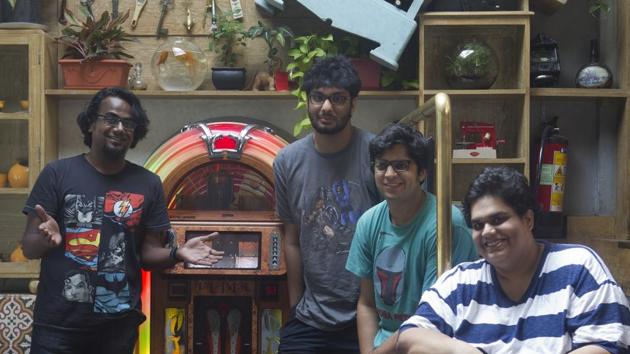 Updated on Jul 17, 2017 11:46 AM IST
Hindustan Times |
, Mumbai
Jayprakash S Naidu
Cyber police investigating the defamation and obscenity case against All India Bakchod (AIB) said they are seeking Twitter's help to retrieve the group's now-deleted photo of Prime Minister Narendra Modi.
"After receiving a complaint on our Twitter handle, we took swift action and registered an FIR. However, investigations revealed that the group had deleted the photo in question. We need Twitter to verify if such a post was actually uploaded or not," said a senior officer from cyber department, who did not wish to be named.
On Thursday, AIB tweeted a picture of Modi's doppelganger peering into his mobile phone at a railway station.
They also uploaded a picture of Modi himself, onto which a dog's nose, ears and tongue were superimposed using a Snapchat filter. This was accompanied by the hashtag #Wanderlust, meant to allegedly mock Modi's frequent foreign trips. After receiving a barrage of insults and hate messages from trolls, the group deleted its post.
An FIR was registered against the group. "Even if you delete a post, that does not mean it has disappeared from the internet. Twitter will still have a copy, which it can retrieve. A screenshot of the post will suffice initially, but the court will need Twitter officials to verify the photograph as the accused had used their platform," said cyber expert Vijay Mukhi.
Some experts alleged selective action. "I agree with the FIR, but why are the police only targeting AIB? Why have they not acted against other instances of harassment and abuse on Twitter? There is so much trolling on that site. Everyone should be treated equally under the law," said cyber expert Ritesh Bhatia.
Close Story